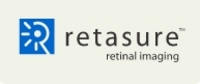 Dr. Campbell's extensive retinal experience and training will be a tremendous benefit for all Retasure patients.
Wake Forest, NC (PRWEB) February 23, 2008
Digital Healthcare, a Wake Forest, NC company specializing in retinal risk assessment for diabetics, announced today a new Retasure reading center in South Texas.
Charles H. Campbell, MD, FACS, FICS will lead the new reading facility which has locations in Alice, Aransas Pass, Beeville, Brownsville, Corpus Christi, Eagle Pass, Harlingen, Kingsville, McAllen, and Rio Grande City. The addition of South Texas Retina Consultants with state-licensed and board certified ophthalmologists will enable South Texas primary care providers and endocrinologists to provide sight-saving services to their diabetic patients.
"Having Dr. Campbell and his team of physicians on board expands the reach of our diabetic services offering to South Texas residents," said Scott Sanner, Senior Vice President for Digital Healthcare's North American Operations. "Dr. Campbell's extensive retinal experience and training will be a tremendous benefit for all Retasure patients."
Dr. Campbell is a retina specialist and founder of South Texas Retina Consultants. Dr. Campbell is no stranger to bringing "cutting edge" medicine to South Texas. Since completing his retina fellowship at Baylor College of Medicine in 1974, he was the first to bring vitrectomy surgery and laser treatments to South Texas. South Texas Retina Consultants continues to lead the way through clinical research bringing treatments not yet FDA approved to South Texas. Retasure just becomes an extension of that commitment to the people of South Texas and is summarized by their motto: "Blindness is Preventable".
"As an ophthalmologist I know that many times at-risk patients fall through the cracks and don't receive regular eye exams," said Dr. Campbell. "Retasure provides a solution and allows us to catch eye disease earlier. Early intervention is where we can make the biggest difference and help patients preserve their sight."
The FDA-approved Retasure program provides a simple, affordable, and non-invasive solution that allows physicians to capture their patients' retinal images during a three to five minute procedure. Images are transmitted over a secure, HIPAA compliant network to an accredited reading center. A state-licensed and board-certified ophthalmologist reviews the images and results are returned to the original physician within 72 hours.
There are an estimated 20 million diabetic patients in the US, but only about half have any retinal assessments, despite a high risk of diabetic retinopathy. The National Eye Institute indicates diabetic retinopathy is the leading cause of blindness among working age American adults. More than a million patients around the world have received a retinal risk assessment using Digital Healthcare software.
About Digital Healthcare
Digital Healthcare is the global leader in retinal risk assessment. They are the world's leading provider of care management programs for diabetic retinopathy. Their award-winning MS-HUG technology is used by leading hospitals and research centers including University Hospitals Case Medical Center at Case Western Reserve University, The Wilmer Eye Institute at The Johns Hopkins University and the United States Military. Digital Healthcare's Retasure solution offers several advantages for primary care and endocrinologist physicians and their patients: It can be operated by non-clinicians; it is non-invasive and requires no dilation; it obtains exceptionally high-quality digital images of the retina using a simple-to-operate fundus camera; it returns results quickly to the ordering physicians; and it encourages patient compliance for retinal evaluation and comprehensive eye examinations. http://www.retasure.com
###