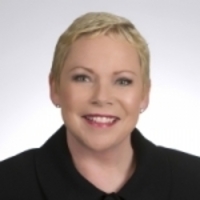 Better Homes and Gardens Real Estate is at the forefront of real estate technology
Atlanta, GA (Vocus) March 18, 2010
Better Homes and Gardens® Real Estate is pleased to announce their role as title sponsor of REtechSouth, the Southeast's largest real estate technology conference.
"Better Homes and Gardens Real Estate is at the forefront of real estate technology," Brad Nix, [founder] of REtechSouth said. "Better Homes and Gardens Real Estate understands that utilizing Web 2.0 is crucial to the success of real estate agents and brokers. Stepping up as a title sponsor of REtechSouth reinforces the company's tradition of promoting technology in real estate."
Sherry Chris was appointed President and CEO of Better Homes and Gardens Real Estate LLC in October of 2007. Her appointment followed Realogy's announcement that it had entered into a 50-year agreement with Meredith Corporation to license the Better Homes and Gardens® name to launch a new and dynamic global residential real estate brand. Better Homes and Gardens Real Estate, which is the 5th residential brand for Realogy, officially launched in July of 2008. Chris will participate in three panel discussions at the real estate conference:
March 25, 2:00 p.m. – Behind the Curtain: Broker Back-Office Technologies Revealed
A panel discussion with brokerage experts to discuss technologies and tactics to manage the backend of a real estate brokerage.
March 26, 10:15 a.m. – State of the REunion
A panel discussion about the current and future status of the real estate industry, led by thought leaders from different niches.
March 26, 1:40 p.m. – Chart the Course, Captains
A panel discussion on trends, technologies and techniques from the broker perspective.
About Better Homes and Gardens Real Estate:
With the October 2007 announcement of a 50-year agreement to license the Better Homes and Gardens® Real Estate brand from Meredith Corporation (NYSE: MDP), Realogy Corporation, a global provider of real estate and relocation services, entered into a new era of service for consumers across the nation. The result: Better Homes and Gardens Real Estate LLC, a new international residential real estate franchise company with a growing network of the industry's leading professionals. These agents combine a respect for the tradition of home ownership with an eye on innovation to deliver an exceptional real estate experience. For more information on Better Homes and Gardens® real estate visit http://www.bhgrealestate.com.
About REtechSouth:
REtechSouth is the largest real estate conference in the southeast. Held in annually in Atlanta, the conference aims to teach real estate industry professionals how to incorporate new technologies into their practices and how to better utilize the existing technology. The unique conference is the only event that ties cutting edge social media concepts and practices, plus tips and tactics on existing technologies, to the unique challenges of the current real estate market. For more information about REtechSouth visit the website, http://www.retechsouth.com or follow along with on Twitter at http://www.twitter.com/retechsouth or Facebook at http://www.facebook.com/retechsouth.
# # #