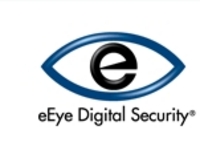 Phoenix, AZ (PRWEB) November 16, 2010
eEye Digital Security, a leading provider of IT security vulnerability management solutions, today announced that its Retina Unified Vulnerability Management solution integrates with Metasploit for penetration testing. With the new Retina integration, eEye customers are given another option for integrated penetration testing, in addition to the company's long-time technology partnership with CORE IMPACT.
"This latest integration makes it even easier for our customers to seamlessly include penetration testing into their broader vulnerability management practices," said Marc Maiffret, eEye CTO and cofounder. "If an eEye customer wants to perform penetration testing with Metasploit, they can download the free tool and import their Retina data directly into it."
eEye customers now have the option of assessing their network for vulnerabilities using Retina and then automatically importing those results into Metasploit, which enables them to exploit those same vulnerabilities in a controlled environment. Penetration testing has long been used to replicate potential attacks to proactively identify areas of weakness in an IT environment.
eEye's Retina is the industry and government standard for multi-platform vulnerability assessment, mitigation, and protection. Retina identifies known and zero-day vulnerabilities, provides security risk assessment and enables security best practices, policy enforcement, and regulatory audits. Retina is available as a complete vulnerability management solution or as a standalone scanner or appliance.
About eEye Digital Security
Since 1998, eEye Digital Security has made vulnerability management simpler, less expensive and more effective by providing the only unified vulnerability and compliance management solution that integrates assessment, mitigation and protection into a complete offering. With a proven history of innovation, eEye has consistently been the first to uncover critical vulnerabilities and prevent their exploit. eEye leverages its world-renowned research to create award-winning solutions that strategically secure critical IT assets and the data they hold. Thousands of mid-to-large-size private-sector and government organizations, including some of the most complex IT environments in the world, rely on eEye solutions to protect against the latest known, unknown and zero-day vulnerabilities. See more at eeye.com.
###