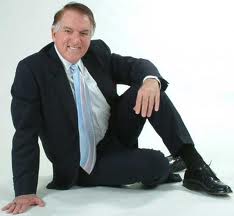 It is this strategy that Ted has taught for over 20 years to help average people to invest in tax lien certificates.
Houston, TX (PRWEB) December 18, 2012
Retirement for many people can be mixed due to losses in the stock market and home values that have decreased. While some can retire successfully, other people might benefit from making additional investments to help grow retirement funds. Ted Thomas has released a new retirement investment training course online to help offer his government-backed strategies for earning returns of up to 36 percent annually. This course can now be accessed at http://www.tedthomas.com.
Property tax, real estate tax and other public taxes are required to be paid by owners of properties each year. Those that do not pay or cannot pay can have penalties imposed on this non-payment. It is this buying strategy that Ted has taught for over 20 years to help average people to invest in tax lien certificates.
Nearly every U.S. state offers these certificates at auction and the new retirement course provides a comprehensive training system.
"One county could have hundreds or thousands of certificates for sale at auction," said Ted Thomas in his training course. "People think it's expensive to invest although $100 or less can be used," added Ted.
The information that is now accessible through select databases can help to provide a larger resource for those investing in these mortgage-free real estate investments. One of the inclusions that are offered in the new training course is state accessible databases. Investors that access this training are provided with national databases that can be used to thoroughly research available certificates that are scheduled for auction sale.
Since this training is offered online, the course availability is immediate after enrollment is made. This virtual training offers immediate access 24/7 to the new investing strategies that are offered through TedThomas.com. This course is written for average people and no experience is required to master the training that is now offered.
About Ted Thomas
Ted Thomas has been teaching his investment strategies to men and women for more than 20 years. Through online and offline seminar training, Ted now provides one of the largest resources for average people to use to learn these investment methods to grow personal wealth. More than 30 books have been authored by Ted Thomas that help provide accurate and up to date information about tax deeds and tax lien certificate investing strategies. Online learning, in-person consulting and book training are all available through Ted's official website.