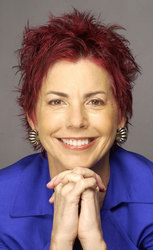 Sad to say, I see so many situations where a qualified, employable boomer can't find work because of where they are located. By teaching our clients a few simple skills they are often able to tap into global networks of opportunity they never knew existed and do work that is interesting to them
Los Angeles, CA, (Vocus) February 24, 2009
With the vast majority of Baby Boomers wresting with fickle employers, shriveling retirement plans (IRAs, 401(k)s) and uncertain job prospects over the coming months many disgruntled workers are looking at taking charge of their future by putting their job skills on the global market.
"If you are just working or doing business in the United States or Canada you may be missing out on 30% to 70% of your earning power," says Dr. Debi Yohn, co-founder of Barefoot Consultants, a firm that helps Baby Boomers tap into their global earning potential.
Barefoot Consultants is sponsoring a worldwide survey to answer questions Baby Boomers have about how they can go about putting their skills into the global economy and tap their worldwide earning power.
The survey will look at all facets of the problems and concerns facing the Baby Boomer from marshalling their skill set, getting credit for their experience, finding global opportunities, presenting themselves for work and a number of other burning questions on Baby Boomers' minds.
People who are looking to income their earning power and reduce their dependence on the U.S. or Canadian economy can participate in the survey by going to: http://www.GlobalEarningSurvey.com.
"By taking charge of their earning power, rather than waiting for governments, financial institutions and employers to 'right themselves,' the baby boomer generation now has the power and access to put their skills and abilities on the global market regardless of where they live or work now," according to Winton Churchill, co-founder of Barefoot Consultants.
Confusion about how to make that transition has prompted this survey. The answers will help Baby boomers benefit from Dr. Yohn's and Winton Churchill's expert advice.
"Sad to say, I see so many situations where a qualified, employable boomer can't find work because of where they are located. By teaching our clients a few simple skills they are often able to tap into global networks of opportunity they never knew existed and do work that is interesting to them," says Dr. Yohn.
Once responses to Barefoot Consultants' survey have been tabulated from around the world, the results and insights will be published as a free resource to help baby boomers smooth their path to a global income that affords them more independence and control over their career.
Dr. Yohn encourages any baby boomer to take the "Earning Globally" survey. Respondents will be added to a special notification list alerting them when survey results are published.
They will also be invited to a live, interactive phone call where they can hear the answers to these burning questions.
To submit answers to the question, "If you could ask us any question about putting your Baby Boomer career and life skills on the global market, what would that be?" and register for the free live conference call, visit http://www.GlobalEarningSurvey.com.
About Barefoot Consultants
Dr. Debi Yohn is an international psychologist, author of 4 books, mentor, mother and speaker with more than 30 years experience living and working on 3 continents. She taught team building in Saudi Arabia for 7 years, worked for 2 Fortune 500 organizations, one in healthcare and one in insurance. She developed her own private practice in Shanghai, China for the 300,000 strong English speaking, expat community. She is the co-founder of "Barefoot Consultants" a training and consulting company that helps baby boomers and retirees successfully make a move abroad to a life of earning, adventure and luxury. In this often crazy world, Dr. Yohn teaches specific strategies to bring joy and relaxation to your life even when things don't look so good. She currently lives fulltime in Huatulco, Mexico and travels the world working with her clients, writing and managing her diversified business and charitable interests.
Winton Churchill is Founder and CEO of Churchill Method, Inc., an international sales and marketing consulting firm that helps clients improve their sales and marketing processes. He is the author of the bestselling book, "Email Marketing for Complex Sales Cycles." He has held senior positions in both F500 technology firms including Apple, Oracle, Spinnaker and Sun. He led sales & marketing as VP at Contact Software, the developers of ACT!. He is Past President of the South Bay Association of Chambers of Commerce. The SBACC serves 18 Chambers and more than 53,000 businesses in coastal Southern California. He is the co-founder of "Barefoot Consultants" a training and consulting company that helps baby boomers and retirees successfully make a move abroad to a life of earning, adventure and luxury.
Contact:
Debi Yohn
President
Barefoot Consultants
888-601-3324
info (at) barefootconsultants (dot) com
# # #