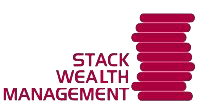 new educational retirement income website called Retirement Expert California
San Francisco, CA (PRWEB) March 09, 2012
A San Francisco Company, Stack Wealth Management, has teamed up this week with Annuity Think Tank to create a new educational retirement income website called Retirement Expert California. The new informative retirement website will feature daily retirement and income planning content including blogs, articles and retirement focused white papers. The new site, "http://www.retirementexpertcalifornia.com," will also highlight relevant retirement videos focused on the importance of contractually guaranteed lifetime income.
Many of the latest retirement studies from both Allianz and the Society of Actuaries reveal that baby boomers are completely rethinking retirement. Instead of looking for growth and high returns, the fear of outliving their nest egg has turned the focus to preservation of principal, safety and income. As baby boomers and retirees in San Francisco and other parts of Northern California search the web for the best retirement information, the need for up to date and unbiased research is crucial. The site, http://www.retirementexpertcalifornia.com was designed to make retirement education easy for baby boomers online. The site updates new retirement relevant information and articles on a daily basis and can serve as the one stop shop for retirement edification for California baby boomers.
About Stack Wealth Management
Founded in 2001 and servicing the San Francisco and surrounding areas, Stack Wealth Management specializes in helping individuals and families transition from their working lives to retirement. This assistance focuses on the obstacles facing everyone during this trying and exciting time: debt reduction, tax management, income and insurance needs combined with investment guidance. Stack Wealth Management has helped hundreds of families prepare for and prosper in retirement during these volatile and uncertain times. Stack Wealth Management still believes in face-to-face meetings and the human contact necessary for success during this life changing event.
About Larry Stack
Larry Stack has been a financial advisor for over 20 years. He is a registered Investment Advisor (series 65 license) Insurance Licensed, and has his series 7 and series 63. He's also been an advisor of a National retirement network for over 10 years. Larry is a Rotary Member and supports local charities in his native California. When Larry is not working, he enjoys traveling, golf and spending time with his family and friends.
About Annuity Think Tank
Annuity Think Tank's vision is to be the first place advisors and consumers come to for innovative annuity solutions, unbiased annuity education, annuity research, and the most comprehensive annuity information on the web. Advisors and financial professionals, please visit our site designed for you at Annuitythinktank.com. For further questions contact us toll free at (855)888-6494 or email us at info(at)annuitythinktank.com. We appreciate any and all feedback including new video ideas, blogs, and annuity concepts.