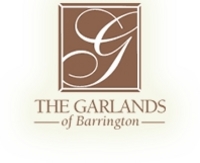 To be ranked in the top 41 of 15,000, or the top 99.7% of skilled nursing programs in the country is a remarkable accomplishment and a true testimony to the quality and value The Garlands offers our residents in the event they should ever need short term rehabilitative or long term care
Barrington, IL (PRWEB) August 25, 2009
To help consumers find the best choice from among the nation's more than 15,000 nursing homes, US News and World Report ranks nursing homes on a quarterly basis and places the best on its Honor Roll. Prairieview at The Garlands skilled nursing program merited Honor Roll status for 2nd quarter 2009, which means Prairieview achieved a perfect five-star rating from the federal government's Center for Medicare Services (CMS) in each of its three yardsticks: health inspections, nurse staffing and quality measures of individual care.
"To be ranked in the top 41 of 15,000, or the top 99.7% of skilled nursing programs in the country is a remarkable accomplishment and a true testimony to the quality and value The Garlands offers our residents in the event they should ever need short term rehabilitative or long term care," said Thomas S. Herb, President and Chief Executive Officer of Barrington Venture Holding Company LLC, local owners and operators of The Garlands.
Prairieview at The Garlands offers around-the-clock assisted living and skilled nursing services within the context of the Garlands of Barrington, a premier upscale retirement community located at 1000 Garlands Lane, Barrington, IL. Due to state licensing agreements, access to the highly rated skilled nursing program at Prairieview is limited to members who currently live within The Garlands retirement community as independent living or assisted living members. As such, the peace of mind that comes with having access to such top-notch care should it ever be needed is an added benefit that is offered exclusively to Garlands members and one to consider when looking into The Garlands lifestyle for yourself or a loved one.
US News and World Report's "America's Best Nursing Home Honor Roll" and the CMS Five-Star quality rating system help consumers, their families and caregivers easily compare nursing homes. The ranking system is important because skilled nursing programs in retirement communities vary in the quality of care and services they provide to their residents. Reviewing health inspection results, staffing data, and quality measure data are three important ways to measure nursing home quality. This information gives consumers a "snap shot" of the care individual nursing homes give.
For more information about US News's Honor Roll visit US News or for information about the CMS ratings visit MediCare and select "nursing home compare." For information about The Garlands, please call 847-304-1996 or visit The Garlands.
###