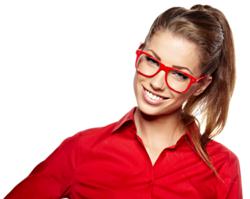 and a bevy of other retirement tools at their fingertips
(PRWEB) May 08, 2013
The latest in the RIN Marketing membership package is designed to make financial advisor's lives less stressful. One of the main complaints of retirement advisors who focus on annuities is that they have to log in to each and every carrier's website to get a case status, check issued business, and find out rates and information about income riders. For advisors who write with numerous carriers, this can be a huge waste of time, not to mention a huge duplication of work.
Retirement Income Network's proprietary back office resolves these issues with their all-in-one portals. And not only can RIN Marketing financial advisors log in and see updates on all pending and issued business with every carrier, but they have access to all appointment information, the ability to add new carrier appointments, and a bevy of other retirement tools at their fingertips.
One of the most popular features is the ability to research every fixed, fixed indexed, SPIA, and MYGA annuity available on the market. Moreover, the ability to compare and contract every income rider is available for any specific scenario such as age, state of residence, amount of income, and when the client plans on turning on the income rider. With a couple clicks of the mouse they can have a detailed PDF showing all of the best annuity matches for their specific client.
This one of a kind back office also has sales training videos, "how to" videos on numerous digital marketing tactics, and the ability to submit annuity applications online. The team at RIN Marketing says that they have plans to add new content on a weekly basis for their members.
About Retirement Income Network
Retirement Income Network - also known as "RIN Marketing" - is an exclusive, membership only, digital marketing organization that caters exclusively to the nation's most successful retirement advisors. We have coined the term "Six-Figure Marketing Plan with a Money Back Guarantee" to accurately describe the marketing platforms that we arm each of our exclusive members with. Our membership is based on a solemn commitment from both RIN and the retirement advisor, and being a part of this elite "Network" is bigger than just growing your practice. It is about changing the rules to how the marketing game is played. It is about breaking out of the marketing box that most financial professionals have put themselves in. As we quickly turn you into a "Celebrity" among your peers, clients, and prospects, it is no wonder why this incredibly fast growing network is revolutionizing the way retirement advisors do business.