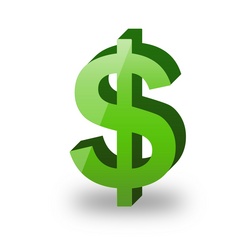 Greenwood Village, CO (PRWEB) August 10, 2009
The Dream Retirement Challenge, September 14-18, will have participants invest a hypothetical portfolio over a 15-year horizon. The winners will receive prizes, which may include gift cards, a trophy, and a free consultation with a financial expert. To participate, entrants first take easy, pre-qualifying quizzes, which confirm their understanding of the logistics of the competition.
The Dream Retirement Challenge is entirely free to participate and is sponsored by a non-profit educational foundation, so there are no purchase offers or hidden commercial interests.
With no commercials or product promotion, InvestorHelp.com focuses on what really matters to consumers--relevant financial information--at absolutely no charge. Created by the Evelyn Brust Financial Research and Education Foundation and funded by a grant from the Brandes Institute, InvestorHelp.com features videos and tutorials aimed to equip its subscribers with the financial wherewithal to make informed decisions and investments.
InvestorHelp.com is filled with in-depth coverage of financial and investing topics such as goal setting, retirement planning, asset allocation and behavioral finance. New tutorials and content are posted to the website on an ongoing basis.
The Dream Retirement Challenge, a free 5-day online investing competition, runs September 14-18, 2009.
For additional information on this website for non-commercial financial education, please contact Jennifer Maskrey, or visit InvestorHelp.com and register for the Dream Retirement Challenge today.
About the Evelyn Brust Financial Research and Education Foundation:
The Evelyn Brust Financial Research and Education Foundation is a 501(c)(3) non-profit organization formed to educate the public about money and investing, providing the tools and knowledge needed to build secure retirements.
About the Brandes Institute:
A division of Brandes Investment Partners, the Brandes Institute's primary goal is to develop ideas and research that expand the investment community's understanding of market behavior and portfolio management.
Contact:
Jennifer Maskrey
Programs Manager
Evelyn Brust Financial Research and Education Foundation
720.670.6702
http://www.investorhelp.com
http://www.evelynbrustfoundation.org
# # #