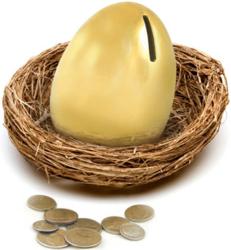 Seniors are far more likely to appear on the list of unclaimed money owners than everyone else. They have opened and closed more financial accounts, paid more deposits, held more mortgages and have simply been around longer than the rest of the population
Los Angeles, CA (PRWEB) October 23, 2012
Savvy seniors are feathering their nest eggs with billions in free cash from the government. To many, this just seems like one of those "too good to be true" exercises. But according to Dan Anderson, unclaimed money expert from UnclaimdMoneyDiscovery.com, "The fact is, this money is real and seniors are far more likely to appear on the list of unclaimed money owners than everyone else. They have opened and closed more financial accounts, paid more deposits, held more mortgages and have simply been around longer than the rest of the population". In a recent analysis of unclaimed money owners, UnclaimedMoneyDiscovery.com found that seniors age 62 and older were at least three times more likely to have unclaimed money than the younger population.
Where does this money come from? Unclaimed bank accounts, stock dividends, unclaimed social security payments, long lost inheritances, unclaimed interest payments, unclaimed life insurance policies and literally dozens of additional sources. One of the largest unclaimed money pools is held by the Pension Guaranty Benefit Corporation (PGBC), a federal agency in charge of managing defunct pension plans. According to the PGBC, there are almost $197 million in unclaimed pension benefits from terminated defined benefit pension plans formerly sponsored by private sector employers. The value of these pensions is impressive, with an average claim of about $6,550 and a high claim of more than $675,000.
Dwarfing unclaimed pension payments are unclaimed Social Security payments. Approximately $500 million dollars in Social Security benefit checks go uncashed each year. How does this happen? After the passing of a spouse or relative, family members do not realize they may be entitled to receive funds. The catch, of course, is tracking down that cash. The Social Security Death Index (SSDI) contains important information on 85 million persons whose deaths are on file with the Social Security Administration. There is no time limit for heirs to recover these unclaimed checks, but first they have to be identified.
The UnclaimedMoneyDiscovery.com findings also point out that, contrary to popular belief, the largest pool of unclaimed money doesn't exist in any database; this is money that is available to millions of seniors but simply never claimed. According to The National Council on Aging and the National Association of Area Agencies on Aging, one of the most common unclaimed benefits is Medicare Part D Extra Help benefit, which the two groups estimate 1.7 million people are eligible to receive. Approximately $6 billion in benefits from that program are not being claimed, amounting to an extra $4,000 per person in annual benefits. Many seniors are also eligible for the Supplemental Nutritional Assistance Program and other financial benefits such as Supplemental Security Income payments, which are worth up to $6,000 per year.
There is no question that seniors need to be aggressively tracking down their unclaimed funds. There are billions of dollars waiting to be claimed, and seniors have a better shot at having their piece of this enormous government pie. This is cash that can go a long way in an increasingly tough economy. And while each state and federal agency maintains a list with free access, the do-it-yourself method may not be the best choice for everyone. Tracking down lost funds is a lot like doing your own tax returns. Yes, it's free; but it's time consuming, often frustrating and rarely as effective as employing the help of an expert. UnclaimedMoneyDiscovery.com is a genealogy-based research firm that can provide excellent unclaimed money search and recovery assistance for a nominal fee. They will assemble a family tree, search for unclaimed assets and then provide full support in the claims process, actually completing all the government paperwork and forwarding it to their client for signature. To get a complimentary initial search, simply visit http://www.unclaimedmoneydiscovery.com/freesearch.