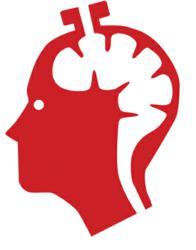 Exciting new website dedicated to educating North Carolina retirees and baby boomer, Retirement Expert North Carolina.com, goes live today.
Charlotte, NC (PRWEB) April 05, 2012
Derrick Miller announced his company's latest retirement and educational website for North Carolinian residents looking for retirement options.
http://www.retirementexpertnorthcarolina.com is the new informative website containing retirement news feeds that are updated daily along with financial calculators, a tax center and retirement white papers. All of the content is free and downloadable without requesting any information of the consumer.
There will be approximately 10,000 baby boomers retiring each day for the next decade that will be seeking financial education they can trust.
About Derrick Miller
Derrick specializes in helping individuals, employees, and corporations look at the latest in retirement and insurance needs. His specialty is using the latest information and consulting with some of the best experts in the industry to create solutions for your customized needs. With the launch of Retirement Expert North Carolina, Derrick expands his ability to provide his clients with the tools necessary to plan for retirement.
His concept is based on multiple processes that enable him to give his clients the best possible successful portfolio. His point system is nearly flawless in managing clients' accounts.
About Annuity Think Tank
Annuity Think Tank is an independent educational, research, and retirement marketing group specializing in annuities and retirement income. Annuity Think Tank's vision is to be the first place financial professionals and consumers come to for innovative annuity solutions, unbiased annuity education, annuity research, and the most comprehensive annuity information on the web. Please visit the main site, AnnuityThinkTank.com to view the Think Tank Network of website and to learn more about annuities, basic to advanced annuity concepts, and annuity calculators and white papers.