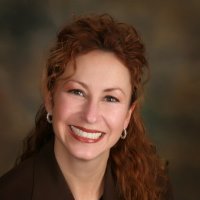 "We are thrilled that someone with Molly's breadth of experience has joined our team." Michele L. Suriano, President of CRIC
Castle Rock, CO (PRWEB) January 19, 2012
Castle Rock Investment Company ("CRIC") is pleased to announce the addition of Molly Vogt Noyes AIF®, PRP as a Consultant. In her new role, Molly will be responsible for cultivating relationships with plan sponsors in need of fee-only investment advice and ERISA fiduciary services for their 401(k), 457, and 403(b) retirement plans.
"We are thrilled that someone with Molly's breadth of experience has joined our team. She is skilled at building relationships with clients and presenting unique solutions to optimize retirement plans and increase retirement readiness for employees" said Michele L. Suriano, President of Castle Rock Investment Company.
Formerly the Vice President, Regional Retirement Director for Columbia Management Distributors, Inc., Molly brings over 16 years of experience in the defined contribution, employee benefit and mutual fund industries to her new role at CRIC. She has worked as a District Manager for Automatic Data Processing (ADP), as a 401K Consultant with American Skandia, and as a Senior Retirement Client Specialist for T. Rowe Price.
Castle Rock Investment Company is an entirely woman-owned independent registered investment adviser serving plan sponsors in Colorado, Nebraska, and Texas. CRIC focuses exclusively on workplace retirement plans to help plan sponsors meet their fiduciary obligations and increase retirement readiness for their employees. More information can be found at http://www.castlerockinvesting.com.
Please contact Molly at (303) 249-1355 or via e-mail at Molly(at)CastleRockInvesting(dot)com.
###