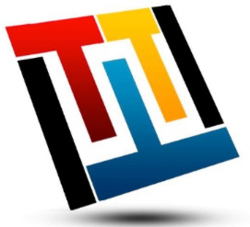 "To be frank, mortgage debt isn't as popular as it used to be."
Irvine, CA (PRWEB) April 01, 2013
The 8th annual Trends Report analyzes 10 key trends that are changing the face of the home buying transaction and the real estate business. A New York Times bestselling author of over 20 books and reports, Stefan Swanepoel annually researches all aspects of the residential real estate business and has been tracking shifts in the real estate industry since 1990.
This year's report starts off with a hard-hitting review and forecast of the volatility of the housing market by three chief economists and leads right into how the current "fiscal cliff" could very well point to us becoming a "renter nation". The Mortgage Interest Deduction debate moves to the pages of the 2013 Trends Report with a review of this politically sensitive issue and why its possibly inevitable loss may severely cripple an already depressed housing market. "To be frank, mortgage debt isn't as popular as it used to be", says Donald B. Marron Director, Urban-Brookings Tax Policy Center.
Two large transactions also draw a lot of attention and scrutiny. First was Warren Buffet's successful acquisition of the combined networks of more than 53,000 Prudential Real Estate and Real Living agents generating in excess of $72 billion in sales volume in 2011. And secondly the successful IPO of the world's largest residential real estate brokerage group Realogy obtaining a $3.5 billion dollar market cap on day one. It is estimated that these two groups collectively between them control over 50% of the home sales in the United States. Add in Keller Williams Realty and RE/MAX Swanepoel says and you can see how this industry once dominate by ten of thousands of "Mom and Pop" business have in two decades consolidated down the "Fab Four" holding companies with control of over two thirds of all home sales in the United States.
Collaborating this year with Stefan Swanepoel are various well known industry pundits including strategic architect Jeremy Conaway, CEO RECON Intelligence Services __title__ ]), change agent Rob Hahn (Partner 7DS Associates), MLS authority Matt Cohen Clareity Consulting, marketing guru Marc Davison, partner at 1000Watt Consulting and research specialist Tom Mitchell (partner at RealSure).
Swanepoel has spent his career identifying change and has authored 24 books and reports on real estate trends, making him the most widely published and respected author in this field. He has been recognized as "One of the Most Influential Leaders in Real Estate" by both INMAN News and Today's REALTOR®. His books have also been featured on 18 bestseller lists including the Wall Street Journal, USA Today, CEO Read and Amazon.com
Publication date is 1.31.13. For more information visit RETrends.com
"...the industry's premier Report."
– Lennox Scott, CEO John L Scott Real Estate
"...a must read, every year."
– Mark Willis, CEO, Keller Williams Realty International
Swanepoel TRENDS Report
2013 edition
by Stefan Swanepoel
Publisher: RealSure
Publication date: 1.31.13
Softcover; $149.95; 164 pages
ISBN-13: 978-0970452351
About the Author
Stefan Swanepoel is a successful businessman, a best-selling author and widely traveled public speaker. He spent the first 35 years of his life in various countries across the globe before immigrating to the United States two decades ago. Today, he is an American citizen and lives in California. His academic accomplishments include a bachelor's in science, a master's in business economics and diplomas in arbitration, mergers and acquisitions, real estate, computer science and marketing.