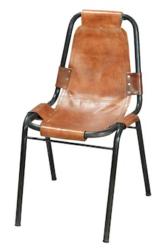 Australia (PRWEB) September 27, 2012
It's the furniture revolution we've all been waiting for. Launched in September, Retrojan is an online retro furniture store (retrojan.com.au) offering beautiful modern pieces inspired by styles of the past.
Retrojan has created an array of unique statement pieces for the home, office and outdoors,from bright statement couches and chairs, to desks, bookshelves and tables. And the best part? Nothing is priced over $1,000.
Current furniture ranges include the "Woodstock" and "Danish Royals". Each piece reflects a classic style of a past era and brings its own unique personality, named after icons of years gone by.
There's the Richie Occasional chair, a handsome iron-and-leather gent, a perfect companion to your lounge suite in the living room. Or the Gwyneth Credenza sideboard, a statement piece, and is perfect for lighting up a living room or utilising dead hallway space.
It all started when David Janovic moved out of his family home and began looking to decorate his new apartment. He soon realised the furniture he'd been dreaming of was either out of his price range or difficult to find.
And so, Retrojan was born. Janovic decided he, and every other house proud, design-conscious home decorator on a budget should be able to buy stylish, funky furniture to add character to the home, without requiring a small personal loan to do it.
Retrojan furniture requires only minor assembly, and comes with easy to understand assembly instructions. It's the perfect solution for a bare room looking for a burst of life, be it a cosy lounge chair to brighten the bedroom; a bright sofa to add a splash of colour to the living room; or a timeless big desk to bring inspiration to the study.
Retrojan promises an easy and enjoyable online shopping experience, with goods delivered to the door within 3-5 days in metro areas. All items come with a 12-month warranty as well as a seven-day "No questions asked" returns policy.
Visit the website http://www.retrojan.com.au and check out their products.