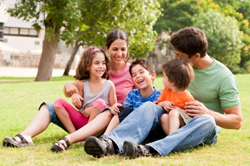 We've grown our inventory to include more than 300 total properties that are located in different neighborhoods to produce more returns for our investors over the past 2 years
Cleveland, OH (PRWEB) December 24, 2014
Investors who expect to earn more than the national average of 5% percent annually from the stock market can now benefit from the investment programs at the JWB company. The return on investment for rental properties in the company network is now at 12% this year and is expected to remain at this level through 2015.
The process of building more revenue for investing clients now stems around the turnkey properties that are in the JWB company inventory. Because only properties in high monthly rent areas are available, each investor who owns real estate is able to earn the now 12% returns on a monthly basis.
"We've grown our inventory to include more than 300 total properties that are located in different neighborhoods to produce more returns for our investors over the past 2 years," said one JWBRealEstateCapital.com source.
The Jacksonville, FL investment market has improved in recent years due in part to expansion of the Panama Canal and tourism industries. The JWB company continues to buy and hold properties through its investment practices in order to create cash flowing properties for investors in Florida and in other U.S. states.
"Our method of producing more income for our clients has been improved this year and we're now using additional strategies to secure better returns on average," said the source.
The JWB company is now one of the few investment capital companies in the real estate industry that provides free of charge investing information online. The company blog at http://www.jwbrealestatecapital.com/blog now provides links to third party resources, streaming videos and other expert information to help rental property investors.
About JWB Real Estate Capital
The JWB Real Estate Capital company provides resources for average Americans to buy rental properties that earn returns on a monthly basis. The company has streamlined its investing strategies this year to provide opportunity to investors nationally. The JWB Real Estate Capital company website now provides streaming videos and additional content that investing clients can use while building a real estate business.