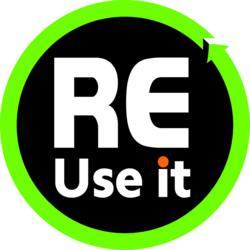 We are so excited to be able to offer our community with such an easy way to de-clutter your home and donate to a local non-profit organization. Drive up, drop off, and you're done! ~Wendy Steinmetz, ReUseIt.org Co-Founder
Roseville, CA (PRWEB) December 29, 2012
ReUseIt.org is making it easy to declutter homes and offices while making a difference locally with their new drive thru donation station in Rocklin, CA. All donations are tax deductible and directly benefit Big Brother's Big Sisters of the Greater Sacramento Area, a local nonprofit organization dedicated to helping local children reach their potential through one to one relationships with mentors.
ReUseIt's newest drive thru donation station is located at 4395 Rocklin Road, Rocklin, CA 95677, just off the Interstate 80 Rocklin Rd. exit. The station is open daily with attendants waiting to help unload vehicles Monday through Friday 7 am – 6pm, and Saturday and Sunday from 10am to 6pm, or you can call the donation station directly at 916-630-8990. Drive up, drop off, done! It's that easy, and extremely convenient for those who plan on making it a New Year resolution to clean out living spaces, storage units, and closets.
"We are so excited to be able to offer our community with such an easy way to de-clutter your home and donate to a local non-profit organization. Drive up, drop off, and you're done!" ~Wendy Steinmetz, ReUseIt.org Co-Founder
In October of 2012, ReUseIt debuted its maiden drive thru donation station at 7770 Auburn Blvd., in Citrus Heights, CA on the corner of Auburn Blvd. and Watson, with a formal grand opening and community celebration. A similar grand opening celebration is in the planning stages for ReUseIt Rocklin.
ReUseIt, is a registered Commercial Fundraiser in the state of California, providing exceptional support & service to nonprofit organizations in our local communities. The ReUseIt team has over 40 years of experience in the household recycling industry, and is dedicated to making a difference locally. For more information on ReUseIt, including locating your nearest donation station and/or community donation drop box, to schedule a free household donation pick up, or to find out when our trucks will be in your neighborhood doing curbside pick-ups, please visit http://www.reuseit.org or call direct at: 1-877-738-7348 (1-877-RE-Use-It). ReUseIt also offers nonprofit organizations the opportunity to raise important funds for their cause with an "easy as pie, better than a bake sale" donation drive fundraiser programs.