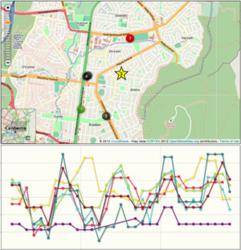 Revcaster has leveraged flexibility and excellent customer service to meet the unique needs of our new international customers.
Portland, Oregon (PRWEB) August 28, 2012
Revcaster recently partnered with Best Western Australasia to provide hotel competitor rate shopping reports for the corporate revenue manager program at Best Western Australasia. This exciting step represents the first of what looks to be many new customers in Australia and New Zealand.
Revcaster is able to provide their same high quality rate reports customers in North America are accustomed to, but still customize it for the unique needs of Australia and New Zealand.
Along with the Australasia region, Revcaster has been spending the summer setting up reports across Europe and South America. The international growth builds on the success Revcaster has experienced across North America.
About Revcaster:
Revcaster is a hotel rate shopping tool based in Portland, Oregon. Their application collects competitor hotel rate information from hundreds of branded sites and online travel agencies. Reports are created daily, weekly, or monthly and available online anytime.