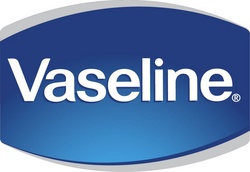 GREENWICH, Conn. (PRWEB) January 22, 2008
Here are some clues! With her demanding career, our "mystery" celebrity puts her skin to the test every day. She's originally from New York, her career started when she was four years old, and over the years she has developed a cult following. Between performing, traveling and meeting the demands of a hectic schedule, her skin has to be ready for everything. The mystery celebrity's skin portrait appears in February issues of Allure, Glamour, Self, and Vogue. Stay tuned for their March issues for her special reveal photo.
To enter* submit guesses to:
-- http://www.vaseline.com/skin OR
-- Text the word "SKIN" followed by the celebrity's name to short-code 82222*
-- Deadline to enter is January 31, 2008
Kicked off in late 2007, the Vaseline "Skin is Amazing" campaign has featured skin photos of Minnie Driver, Hilary Duff, Dave Navarro, Kim Raver and Laila Ali. Each portrait explores the personal relationship between the celebrity and their skin. To view photos and behind-the scenes footage from the campaign, log on to http://www.vaseline.com/skin.
*No purchase necessary. Void where prohibited. To enter for a chance to win, enter online at http://www.vaseline.com/skin or text your guess to 82222, until 11:59 ET 1/31/08. Your carrier's standard text message charges apply to all correspondence, including confirmations. Other charges may apply. All charges will be billed to your wireless bill. To quit, send the word "STOP" to 82222; for help or information, send the word "HELP" to 82222. By entering this program, you agree to the full sweepstakes rules and our terms and conditions, at http://www.vaseline.com/skin. Must be 18+ to enter. This offer is available only to U.S. cell phone users who can receive text messages, including the following carriers: AT&T, Verizon Wireless, Sprint, T-Mobile, Nextel, Alltel, US Cellular, Suncom, Boost and Cellular One.