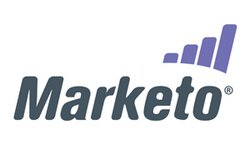 Generating revenue is the lifeblood of any business and Marketo has once again redefined how marketing and sales work together to improve pipeline performance
San Mateo, CA (Vocus) May 25, 2010
Marketo, the leading revenue cycle management company, has redefined the requirements for a marketing automation platform with the launch of Marketo Revenue Cycle Analytics™, a new marketing analytics solution that combines powerful software with a unique methodology to make it easy to measure and optimize the revenue cycle and accelerate predictable revenue.
"Generating revenue is the lifeblood of any business and Marketo has once again redefined how marketing and sales work together to improve pipeline performance," said Phil Fernandez, president and CEO of Marketo. "Increasingly, Marketing is being held accountable to produce revenue results, and this transformation requires a new focus on measuring and forecasting the impact marketing activities have on the bottom line. With this latest release, Marketo is the first lead management vendor to combine a complete integrated analytics solution with its powerful automation platform."
In 2008, Marketo redefined marketing automation with the launch of Marketo Lead Management, which included Marketo's unique and award winning user experience that translates complex ideas into marketing campaigns and implements them faster than competing products. In 2009, Marketo Sales Insight changed the game by introducing the concept of marketing and sales working in collaboration across the revenue cycle. And now, with the launch of Marketo Revenue Cycle Analytics, Marketo is again transforming marketing automation by bringing the company's unique ability to combine power and sophistication with ease of use to marketing analytics.
The Role of Time in Accurate Marketing Analytics
Unlike other marketing automation solutions that only provide operational point in time reporting, Revenue Cycle Analytics helps marketers understand how prospects move through the revenue cycle over time. It is this deep understanding of how time impacts marketing measurement that makes Revenue Cycle Analytics the first solution that truly transforms marketing from a cost center into a vital component of a company's revenue engine.
"Marketers are under extreme pressure to demonstrate how their activities impact revenue," said Megan Heuer, service director, SiriusDecisions, the world's leading source for business-to-business sales and marketing best-practice research and data. "We believe good marketing reporting demonstrates how the function serves as a predictable source of revenue for the business. Understanding marketing's impact starts with recognizing that the buying process takes place over an extended time period with multiple stages and influencers. Truly valuable analytics deliver insight based on past results and future projections to support continuous improvement of marketing's performance."
A Family of Products, Methodology and Services
Marketo Revenue Cycle Analytics is made up of a family of products plus a unique methodology and services to help marketing organizations measure and forecast the revenue cycle over time. The family includes:

Marketo Revenue Cycle Modeler creates the foundation for accurate marketing analytics and forecasting over time by enabling marketers to leverage Marketo's unique methodology and templates to model their revenue cycle;
Marketo Revenue Cycle Explorer gives insight into the performance of the revenue cycle over time with powerful yet easy-to-use interactive reports and dashboards;
Marketo Planning and Forecasting uses predictive analytics to help companies forecast future pipeline and revenue generated from marketing activities;
Marketo Executive Insights turns revenue cycle analytics into boardroom-ready dashboards and presentations with one click;
Marketo Analytics Engine is a highly-scalable, open analytics platform that enables sophisticated revenue cycle analytics over time.
"The early feedback on Marketo's Revenue Cycle Analytics has been extremely positive. We look to use the new solution to gain deeper insights into the performance of our marketing programs," said Thom VanHorn, Vice President of Global Marketing for Application Security, Inc. "Marketo's new offering will allow us to track how leads move through the funnel, as well as forecast the impact marketing will have on future revenues."
"The time delay between when a marketing investment is made and when it delivers return makes it extremely difficult to measure ROI," said Jon Miller, vice president of marketing for Marketo. "After three years of intense work to understand the intricacies of this issue we have solved the problem by developing the first solution that defines the milestones along the revenue cycle, tracks how prospects move through the funnel over time, and creates models that predict future movement. This enables marketers to accurately measure and forecast the effect that marketing has on revenue — and as a result helps them earn a seat at the revenue table."
The Marketo Revenue Cycle Modeler and the Marketo Analytics Engine are available immediately, with the remaining products rolling out during the remainder of 2010.
About Marketo
Marketo is the revenue cycle management company, revolutionizing how marketing and sales teams of all sizes work — and work together — to accelerate predictable revenue. Marketo's solutions are both powerful and easy to use, providing explosive revenue growth throughout the revenue cycle from the earliest stages of demand generation and lead management to deal close and continued customer loyalty.
Marketo Lead Management helps marketers acquire, nurture and qualify more high quality sales leads with less effort; Marketo Sales Insight helps sales understand, prioritize and interact with the hottest leads and opportunities to close business faster; and Marketo Revenue Cycle Analytics enables marketers to measure, optimize, and forecast the revenue cycle. Marketo won the 2010 CODiE award for 'Best Marketing Solution' and was voted 'Best Marketing Automation Application' and 'Best Mass Emails Solution' by Salesforce customers on the Force.com AppExchange. As of April 2010, more than 500 enterprise and mid-market clients in 14 countries have selected Marketo.
###