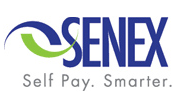 Senex alleviates clients' active engagement and monitoring of multiple vendors, helping to streamline and simplify the revenue cycle management process.
(PRWEB) January 11, 2013
Revenue cycle management with Senex Services Corporation means annual return improvements of 20 to 50% through the use of technology and proprietary analytics that set them apart from the competition.
With prior experiences servicing aged accounts at the end of the revenue cycle, Senex discovered early out, primary and secondary vendors frequently withheld, mismanaged and incorrectly classified a significant number of self-pay accounts. In order to combat this trend and offer clients the kinds of returns they guarantee, Senex alleviates clients' active engagement and monitoring of multiple vendors. Removing this added layer of complexity and cost to the revenue cycle management process for healthcare organizations enables their unique guarantee.
Senex has been a major participant in the health care ARM industry for over 13 years and this has created many advantages in their healthcare revenue management expertise. With a wide variety of analytic solutions at their disposal, Senex evaluates clients' charity care and insurance information and applies scoring and segmentation structures to accounts. The company uses a proprietary model leveraging financial and socio-demographic data with charity care forms, amassed bad debt volume and collection experience for exhaustive revenue cycle management of client accounts.
The application of analytic solutions is strengthened by the extended revenue cycle management business office options that are available to Senex clients. For instance, the company offers Early Out services that enable clients to seamlessly outsource management of their revenue cycle as soon as the collection process is underway. Those services entail management of commercial insurance, managed care insurance, Medicare, Medicaid, workers' compensation and self-pay collections. Clients are not unfairly charged a percentage of collections for said services.
Clients are encouraged to design a revenue cycle system to best suit their organization and its financial objectives. Senex provides cash down payments at the early out, primary or secondary stage. Clients can also work on a contingency basis or arrange a hybrid of cash down payments combined with a revenue sharing programs.
Healthcare organizations must collect more efficiently because budgets are constrained, re-imbursements are on the decline and self-pay bad debt is on the rise. When clients allow Senex to utilize their expertise for primary and secondary placement solutions in revenue management, healthcare organizations' are able to refocus on the important factors—their patients.
…
Senex Services Corporation is an Indianapolis, Indiana based company that provides innovative revenue cycle services and analytics to healthcare organizations. Since 1998, Senex has consistently worked to maximize performance, provide critical capital and streamline collection processes. For more information concerning Senex, please call 317/613-3000 or visit http://www.senexco.com.
Moncur Associates 877/966-6287 http://www.moncurassociates.com