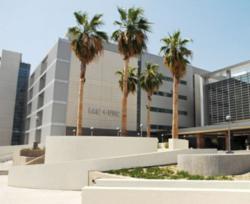 Revenue360 is essential to our ability to manage patient services.
Beaverton, OR (PRWEB) May 21, 2013
Provider Advantage NW, Inc. announced that the County of Los Angeles Board of Supervisors has amended the current Revenue360 contract, adding services and extending the agreement to December 31, 2017. This amendment enables LA County to prepare for the Patient Protection and Affordable Care Act (PPACA) by expanding use of the existing Revenue360 Eligibility Verification functionality, and piloting Address and Demographic Validation to provide comprehensive patient information, facilitating improved healthcare outcomes and streamlining the delivery of healthcare services.
Under the PPACA, the County of Los Angeles County Department of Health Services is expecting to see a substantial growth in its managed care patient populations, via Medi-Cal, Medicare and Ambulatory Care Network (ACN) managed care programs. A major issue for Los Angeles County Department of Health Services is determining which health plan will provide coverage, manage patient care and provide payment for covered services. Traditionally, the hospital registration staff must either ask the patient or check the patient's health plan ID card to confirm this information. With patients increasingly covered by complex managed care programs, registration staff have to identify the primary carrier, as well as the managed care provider and third party administrator. If the registrar does not get it right when the patient is admitted hospital reimbursement is denied or delayed, decreasing collections and increasing claim denials.
Through Revenue360 automation and intelligent guidance, LACDHS is addressing these changes and is gaining productivity. Revenue360 provides LA County health services employees a simple way to electronically verify coverage with Medi-Cal, Medicare, commercial carriers and ACN County managed programs (such as HealthyWay LA) to determine current coverage without having to leave their registration, scheduling and billing systems. Using Revenue360, LACDHS is able to verify coverage directly with their largest payers, at a substantial cost savings to using a clearinghouse.
"Immediate access to patient insurance eligibility and current address is critical to meet our patient service goals in a managed care environment." says Lily Wun-Nagaoka, Chief of Fiscal Programs for LACDHS. "Revenue360 is essential to our ability to manage patient services as we make this transition."
About Los Angeles County Department of Health Services:
The Los Angeles County Department of Health Services (LACDHS) provides acute and rehabilitative patient care, trains physicians and other health care clinicians, and conducts patient care-related research. DHS operates four hospitals, including some of the nation's premiere academic medical centers through their affiliations with the University of Southern California School of Medicine and UCLA School of Medicine. In addition, DHS operate six comprehensive health centers and multiple health centers throughout the Los Angeles County, many in partnership with private, community-based providers.
About Revenue360®:
Revenue360 Helps Hospitals Get Paid Faster! By integrating public data into the hospital's workflow, Revenue360 leads staff to higher point-of-service collections and prevents common errors, resulting in cleaner claims.
Providing customized guidance based on your business rules, Revenue360 simplifies complex processes including: insurance coding, eligibility verification, address and demographic validation, medical necessity, pricing estimation, payment assessment, e-cashiering, and Medicaid and charity assessment.
Revenue360 reduces rework, increases and accelerates total revenue, and improves customer satisfaction through better patient communication. Learn more: http://www.Revenue360.net
Provider Advantage and Revenue360 are trademarks of Provider Advantage NW, Inc.
© 2013 Provider Advantage, Inc.
All Rights Reserved