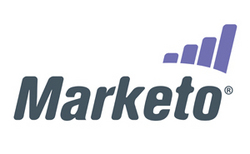 Marketers and CMOs need to take more responsibility for the impact they have on revenue
San Mateo, CA (Vocus) September 21, 2010
Marketo, the revenue cycle management company, today announced the general availability of the company's latest marketing automation innovation, Revenue Cycle Explorer. Revenue Cycle Explorer is a key addition to Marketo's Revenue Cycle Analytics, a family of marketing analytics solutions that combines powerful software with a unique methodology to make it easy to measure, understand, optimize and predict the revenue cycle. With this release, Marketo once again demonstrates the innovation and leadership that is driving the evolution of marketing automation.
To learn more about the challenges of B2B marketing measurement and what marketers really need in a marketing analytics solution, download the new whitepaper from industry analyst David Raab, "Winning the Measurement Marathon."
"Marketers and CMOs need to take more responsibility for the impact they have on revenue," said Marketo president and CEO Phil Fernandez. "Unfortunately, most marketing automation solutions are operational in nature and have not delivered on the promise of true revenue performance management — until now. With this release, Marketo is again leading the transformation of marketing from a cost center to a revenue driver."
Powerful and Easy Marketing Analytics
Unlike other marketing automation solutions that just provide operational, point-in-time reporting, only Marketo offers a family of analytic solutions with a deep understanding of how marketing investments today influence revenue over time. Revenue Cycle Analytics empowers marketers to measure how leads move through the revenue cycle over time to become customers; understand which marketing programs drive conversion and velocity of leads at each stage of the revenue cycle; and optimize their entire marketing mix to focus investment on lead generation and lead nurturing activities that have the greatest impact on revenue. The result is that marketing and sales professionals can accurately predict and accelerate revenue at every stage of the end-to-end revenue cycle.
"Business marketing today is like running a marathon through an earthquake," said industry analyst Raab in the whitepaper, "Winning the Measurement Marathon". "Not only must marketers strain at an inherently difficult task, but they're doing it as the ground shifts beneath their feet … Marketers need better tools to decide which of the many available opportunities they should pursue. Measuring the value of marketing programs has always been difficult. But running in an earthquake is hard enough without also wearing a blindfold. Marketers need a clear view of their results to have any hope of winning the race."
"Despite time and effort invested in capturing and measuring marketing programs and lead generation activities, we have not been able to understand how it all ties together," said Sally Lowery, director of Demand Generation for Bronto Software, Inc. "With Revenue Cycle Modeler, we visually describe our processes that define how leads flow through our revenue cycle. With this baseline understanding, Revenue Cycle Explorer allows us, for the first time, to truly understand and demonstrate how lead generation and lead nurturing activities trend over time and how they impact revenue."
About Marketo
Marketo, http://www.marketo.com, is the revenue cycle management company revolutionizing how marketing and sales teams of all sizes work — and work together — to accelerate predictable revenue. Marketo's solutions are both powerful and easy to use, providing explosive revenue growth throughout the revenue cycle from the earliest stages of demand generation and lead management to deal close and continued customer loyalty.
Marketo Lead Management helps marketers acquire, nurture and qualify more high quality sales leads with less effort; Marketo Sales Insight helps sales understand, prioritize and interact with the hottest leads and opportunities to close business faster; and Marketo Revenue Cycle Analytics enables marketers to measure, understand, optimize, and predict their revenue cycle. Marketo won the 2010 CODiE award for 'Best Marketing Solution' and was voted 'Best Marketing Automation Application' and 'Best Mass Emails Solution' by Salesforce customers on the Force.com AppExchange. As of August 2010, more than 650 enterprise and mid-market clients globally have adopted Marketo solutions.
###