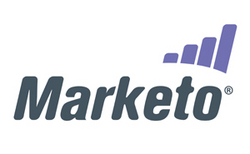 Since the beginning, Marketo has led the marketing automation industry in innovation and customer growth
San Mateo, CA (Vocus) June 17, 2010
Marketo, the leading revenue cycle management company, today announced it has won three "Awards of Excellence" during Business Marketing Associations (BMA) first annual B2 awards. Marketo's impressive three wins come in a variety of categories, including Best eBook (Marketo's The Definitive Guide to B2B Social Media), and Best Corporate Blog (Modern B2B Marketing Blog) and Best Promotional/Incentive Program for Employees (Marketo's Incentive to Create Sales and Marketing Alignment).
The B2 awards program is an international business-to-business marketing and communications contest that recognizes excellence upon agencies and corporate marketers.
"Since the beginning, Marketo has led the marketing automation industry in innovation and customer growth," said Phil Fernandez, president and CEO, Marketo. "Marketo is keenly focused on providing marketers with proven and trusted insights into lead management and sales effectiveness. To be honored by the BMA speaks volumes to our efforts to develop content marketing that is moving the industry forward."
The Business Marketing Association commented on the awards saying, "Marketo joins an established list of organizations who have dedicated themselves to providing the best solutions and resources the marketing automation industry has to offer. We congratulate Marketo on its achievement and look forward to their continued success."
About Business Marketing Association
Begun in 1922 as the National Industrial Advertising Association, today's Business Marketing Association represents a lifetime of expertise in business-to-business marketing and communications. For more than 80 years, BMA has been the pre-eminent service organization for professionals in this vital industry. As market realities so often prove, no one stays in business that long without continually meeting their customers' needs.
About Marketo
Marketo is the revenue cycle management company, revolutionizing how marketing and sales teams of all sizes work — and work together — to accelerate predictable revenue. Marketo's solutions are both powerful and easy to use, providing explosive revenue growth throughout the revenue cycle from the earliest stages of demand generation and lead management to deal close and continued customer loyalty.
Marketo Lead Management helps marketers acquire, nurture and qualify more high quality sales leads with less effort; Marketo Sales Insight helps sales understand, prioritize and interact with the hottest leads and opportunities to close business faster; and Marketo Revenue Cycle Analytics enables marketers to measure, optimize, and forecast the revenue cycle. Marketo won the 2010 CODiE award for 'Best Marketing Solution' and was voted 'Best Marketing Automation Application' and 'Best Mass Emails Solution' by Salesforce customers on the Force.com AppExchange. As of April 2010, more than 500 enterprise and mid-market clients in 14 countries have selected Marketo.
###