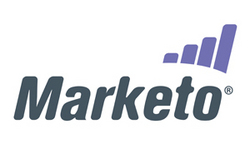 With our continued success in Q2, we believe we continue to have the dominant share of business among all lead management automation vendors
San Mateo, CA (Vocus) July 21, 2010
Marketo, the revenue cycle management company, today announced record results for Q2-2010 in which the company continued to see unprecedented adoption of its solutions, propelling the company past 600 customers globally and continuing to position the lead management vendor as one of the industry's fastest growing software-as-a-service (SaaS) vendors. Further, in Q2 Marketo saw a particularly strong mix of revenue from large enterprise companies looking to implement its marketing automation and sales effectiveness solutions to improve lead management and drive predictable revenue.
"With our continued success in Q2, we believe we continue to have the dominant share of business among all lead management automation vendors," said Phil Fernandez, president and CEO of Marketo. "This growth is a result of the fact that customers of all sizes are looking to generate more and higher quality sales leads and expand their ability to prove marketing's impact on revenue – and that Marketo's solutions deliver fast results that are powerful enough for today's complex global enterprises while easy enough for companies of any size to adopt."
Marketo is transforming how marketing and sales teams work — and work together — to generate predicable revenue at every stage of the revenue cycle. Just a few of the leading companies that recently selected Marketo include:
Illumia -Life-science tools and integrated systems for the large-scale analysis of genetic variation and biological function;
Paychex, Inc. - Payroll, HR, and benefits outsourcing for more U.S. businesses than any other company;
Rackspace Hosting® - The world's leading specialist in the hosting and cloud computing industry, providing Fanatical Support (r) to its customers, across a portfolio of IT services.
During the second quarter Marketo also launched its Revenue Cycle Analytics solution that combines powerful software with a unique methodology to make it easy to measure and optimize the revenue cycle and accelerate predictable revenue. In addition, the company won four "Awards of Excellence" from Business Marketing Association's (BMA) first annual B2 awards including Best Lead Generation, or Lead Nurturing Campaign (Lead Nurturing for more than Twelve Thousand Business Marketers initiative), Best eBook (Marketo's The Definitive Guide to B2B Social Media), Best Corporate Blog (Modern B2B Marketing Blog) and Best Promotional/Incentive Program for Employees (Marketo's Incentive to Create Sales and Marketing Alignment; the CODiE Award in the "Best in Marketing Solution" category from the Software and Information Industry Association (SIIA), outperforming other finalist including Eloqua and Hubspot; AppExchange App of the Week from Salesforce.com for Marketo Revenue Cycle Analytics – Marketing, Reporting, Forecasting & ROI; and Always On-On Demand Top 100 Winner.
###