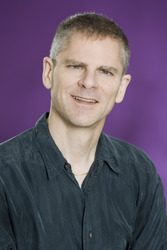 CEOs are eager to find ways to improve efficiency and growth
San Mateo, CA (Vocus) October 12, 2010
Marketo, the leading revenue performance management company, today announced the launch of Marketo President and CEO Phil Fernandez's Revenue Performance blog. Through weekly discussions, videos and interviews with leading industry voices, Fernandez will address strategies for companies to optimize interactions with buyers in today's marketplace to drive predictable revenue growth.
"CEOs are eager to find ways to improve efficiency and growth," said Fernandez. "However, Frost & Sullivan reported in its 2009 CEO Survey that CEOs appear to have less confidence in their organizations' ability to conduct core growth strategies. More than two years ago, Marketo declared a Revenue Revolution to encourage companies to align marketing and sales to look at the entire revenue ecosystem. We continue this revolution as we evolve beyond marketing automation to Revenue Performance Management — the single largest opportunity for leading companies to improve revenue growth."
Revenue Performance Management is a strategy to optimize interactions with buyers across the revenue cycle to accelerate predictable revenue growth. In order to achieve this kind of transformation, companies must address organization, compensation and incentives, job roles, and work practices as well as their technology infrastructure.
Marketo's vision is to enable this business transformation by providing the tools, thought leadership, and best practices to change how marketing and sales work — and work together — to help companies of all sizes adopt Revenue Performance Management and accelerate predictable revenue growth.
"Businesses need to ask themselves if they have adapted to today's 'buyers-in-command' marketplace," said Fernandez. "I am motivated to create a forum with this blog to discuss issues that company leaders face to improve revenue growth in an ever-evolving marketplace."
About Marketo
Marketo, http://www.marketo.com, is the revenue performance management company revolutionizing how marketing and sales teams of all sizes work — and work together — to accelerate predictable revenue. Marketo's solutions are both powerful and easy to use, providing explosive revenue growth throughout the revenue cycle from the earliest stages of demand generation and lead management to deal close and continued customer loyalty.
Marketo Lead Management helps marketers acquire, nurture and qualify more high quality sales leads with less effort; Marketo Sales Insight helps sales understand, prioritize and interact with the hottest leads and opportunities to close business faster; and Marketo Revenue Cycle Analytics enables marketers to measure, understand, optimize, and predict their revenue cycle. Marketo won the 2010 CODiE award for 'Best Marketing Solution' and was voted 'Best Marketing Automation Application' and 'Best Mass Emails Solution' by Salesforce customers on the Force.com AppExchange. As of August 2010, more than 650 enterprise and mid-market clients globally have adopted Marketo solutions.
# # #