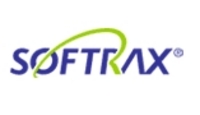 Canton, Mass. (Vocus) October 21, 2008
Softrax Corporation, a leading provider of enterprise revenue management and billing solutions, today announced it will host a live, interactive webcast on Implementing a Closed-Loop Revenue Recognition Process. Financial executives rate revenue recognition as the financial process with the highest risk, complexity and materiality affecting financial reporting. Yet 92 percent of public companies still use spreadsheets for key revenue accounting tasks, risking restatements and compliance issues. So why aren't more companies implementing closed-loop revenue recognition processes to eliminate these risks?
The Softrax event will be held on Tuesday, October 28th at 1:00 PM Eastern Time with guest speaker Erik Stone, a Managing Director with Protiviti Inc. Protiviti is recognized as a leading global business consulting and internal audit firm. Stone will provide his expert perspective on the key financial, operational and regulatory considerations impacting this critical process and will draw a roadmap for a robust revenue management infrastructure.
Essential Revenue Management Roadmap Highlights

Overcoming internal roadblocks
Defining requirements for revenue management automation
Assessing existing market solutions
Performing a cost benefit analysis
Getting started
The webcast will be hosted by Robert O'Connor, President and CEO of Softrax Corporation.
Softrax presents this event as a service at no charge. Please register at http://www.softrax.com/executive-webcast or call Toll Free 1.888.476.3672.
About Softrax
Softrax Corporation is a leading provider of enterprise revenue management and billing software solutions that fundamentally change the way companies manage, analyze, report and forecast their revenue. Softrax solutions automate the entire revenue cycle, from revenue recognition, reporting and forecasting, through complex billing and contract renewals. Hundreds of corporations benefit from using Softrax to optimize their revenue, reduce operating expenses, comply with revenue recognition regulations and Sarbanes-Oxley requirements, and gain unprecedented visibility into their business performance. Softrax Corporation, headquartered in Canton, MA is privately held. More information can be found at http://www.softrax.com , http://www.revenuerecognition.com and by calling 1.888.4.SOFTRAX.
###