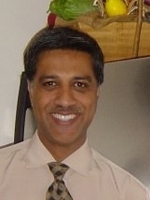 RevenueWire is something of a phenomenon. This is a very young company that has gained global recognition and acclaim in less than a year. I feel honoured to help shape and lead it to new heights of success
Victoria, B.C. (PRWEB) September 18, 2008
Entering the highly competitive digital product marketing scene in 2007, Victoria based RevenueWire has quietly garnered interest from online marketers around the world. The recent appointment of Havind Sehmi to the role of President and CEO is expected to build on that initial excitement and position the company for substantial success and high visibility in the coming year.
Developed to capitalize on technological advances in online marketing tools, RevenueWire is uniquely positioned to support and enhance the efforts and results of both affiliates and merchants in the e-commerce arena. As the former Co-Acting President and CEO of UVIC's Innovation and Development Corporation (IDC), Sehmi is very well positioned to take the company to the next level. "RevenueWire is something of a phenomenon. This is a very young company that has gained global recognition and acclaim in less than a year. I feel honoured to help shape and lead it to new heights of success," states Sehmi.
RevenueWire is in good hands given Sehmi's track record for developing start-up companies and his dedication to the business and technology communities. Before taking on the role of Executive Director at UVIC's Innovation Centre for Students (ICS), Sehmi made his mark as a champion of technology in the role of Senior Analyst with the Ministry of Competition, Science and Enterprise. Sehmi's tenure as an Economic Advisor for the Office of the Premier from 1988 until 1991 put him in an excellent position to understand the complexities of a global marketplace and leverage his knowledge of technology throughout his career. His expertise will be well suited to RevenueWire, as will his marked dedication to the community. From its inception, RevenueWire has been an organization with a social conscience, and Sehmi's long history as a community supporter will be much appreciated in the company. Sehmi's community involvement is broad and includes: Malaspina University College Technology Transfer Centre Advisory Board, Island Montessori House Society, Victoria Dragon Boat Festival, Gordon Head Residents' Association, Greater Victoria Entrepreneurs' Challenge, and an active coach in several different community sports teams for children.t
About RevenueWire
Founded in 2007, RevenueWire entered the growing affiliate-fuelled e-commerce arena as an exciting new platform for both digital product merchants and affiliate marketers. Through its unique and trusted environment, RevenueWire offers access to an incomparable match of affiliate-driven volume, fast-growing software and digital information products.
###