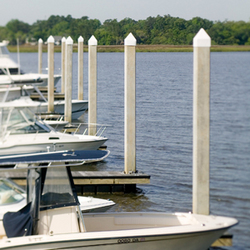 We have never offered a buyer opportunity this unique before
Charleston, SC (PRWEB) April 29, 2009
Reverie on the Ashley is home to the only private marina condos in Charleston, South Carolina. Just ten miles from downtown and even closer by boat, Reverie rests on 32 acres of wooded waterfront real estate, featuring luxury riverfront condos with spacious interiors, high ceilings and large windows throughout. Every single residence at Reverie boasts a unique view of the Ashley, from private rooftop terraces or tiled patio balconies that all overlook the preserved wetlands and river. Residents enjoy exclusive access to a private marina on the Ashley River, riverside pool and gazebo, scenic boardwalk and walking trails that wind through 22 acres of preserved forest and marsh. The private marina features 40 deepwater boat slips along one of the widest points in the river, offering access to downtown, Charleston Harbor and the Atlantic Ocean.
To get the complete experience of Charleston waterfront living, Reverie on the Ashley and Sea Ray of Charleston are inviting guests to an exclusive sales event on the Ashley River on Saturday, May 9th 2009 from Noon to 6 pm. Event attendees will be able to tour Charleston's only private marina condominium community and enjoy drinks and hors d'oeuvres by the riverfront pool and cabana. Representatives will be on hand to lead boat demos of several of the newest models from Sea Ray and Boston Whaler as well as a luxurious yacht by Sea Ray. As an exclusive offer, event attendees who purchase an existing residence and close in 60 days will receive a free 18.5 ft. Sea Ray or 15 ft. Boston Whaler boat. Hotel and dining packages are also available for the event.
"We have never offered a buyer opportunity this unique before," said Chuck Dennis, Director of Sales. "This package is for the true water enthusiast. The incentive of receiving a complimentary boat with the purchase of a residence gives buyers exactly what the event is all about, the genuine Charleston waterfront experience."
For more information regarding the Charleston Waterfront Experience, visit http://www.ReverieontheAshley.com.
###