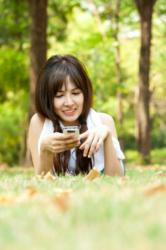 Part of the advanced information that is now offered includes first name, last name, street address, GPS maps, phone carrier data and other information as it becomes available.
Portland, Oregon (PRWEB) November 13, 2012
Phone searches through the Phone Detective service now include street address information. This new update to this reverse cell phone lookup service is one way that anyone can verify the owner of a U.S. based phone number. The online search function can be completed using this tool and the information is displayed entirely online. The matching of a U.S. phone number with its registered street address could help someone to verify the actual owner of a telephone number. This new update is effective immediately.
Calling a landline or cellular telephone prior to 2007 used to be picked up by most caller identification systems. New legislation has prevented the unauthorized use of many cell phone numbers. The collection of data from third parties cannot be shared unless given freely by the owner of a number.
This shortfall in the caller identification systems has helped the Phone Detective company to expand it range of services online. The detailed searches that can be conducted reveal immediate information about almost any telephone number in the company database.
Companies that use verification systems to double check data submitted by employees or potential employees could use the new address information displayed online. Employers that do routine background and verification testing on employees could type in the contact number provided on an application or paycheck stub to match the name and address.
This new and improved system is designed to help businesses that do not have the financial resources to hire third party investigation companies to verify data.
Along with the newly displayed information, unlimited annual searches are now offered. This new service is providing 365 days of uninterrupted use to searchers that want to search an unlimited amount of numbers.
Part of the advanced information that is now offered includes first name, last name, street address, GPS maps, phone carrier data and other information as it becomes available. This brand new offering can be used by businesses or individuals.
The Phone Detective service continues to evolve online as new forms of contact are created in technology. The lookups of landline, cell and prepaid phone numbers are possible through this online platform online.
Basic searches can be conducted with access to limited data for adults that plan to test out the online search functions. This easy way to lookup phone numbers is one alternative that can be used instead of caller identification systems. A recent news article about these services is located at this link http://www.seattlepi.com/business/press-releases/article/Reverse-Cell-Phone-Lookup-Service-Provider-is-3692257.php.
About Phone Detective
The Phone Detective company is a telecommunications and data management company. The reports that are generated through an online interface provide telephone number ownership to adults that use this service. The ability to search for information for nearly any U.S. based telephone number is one element that has made the Phone Detective service and company popular online. Businesses, individuals, elderly adults and families represent groups of people that use the Phone Detective reverse phone lookup service to establish an identity with a phone number online.