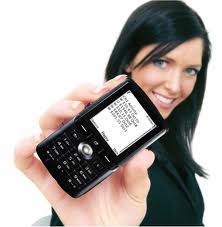 We can now give anyone that uses our service accurate phone number ownership information that phone records and unknown call logs cannot.
Houston, Texas (PRWEB) July 19, 2012
Reverse cell phone lookup is now helping average people to fight back after receiving unwanted and unknown calls to a cell or landline phone. This new tracing service is able to go deeper into the information that is displayed in a traditional telephone directory or lookup service. A simple web interface is all that is used to provide this lookup service for any U.S. phone number. The once private details about the source of a caller including their name, current mailing address and other identifiable information are now given to anyone that uses the reverse phone lookup service. This People Search Media, LLC phone tracing service is designed for both business and residential use to help eliminate the burden of unknown and unwanted phone calls.
A study recently released by the International Association for Wireless Telecommunications reports that there are now 331.6 million cell phone users in the United States. Of these high growth numbers, 31.6 percent are families that use cell phones as their main source of contact. The Federal Trade Commission enacted its Do Not Call Registry in 2003 and passed legislation to fine telemarketers that violated the list. A new study, as reported on the Today Show, reports that over 600,000 telemarketers are fined each year and continue breaking the law.
"We wanted to do something to help consumers and business owners fight back," said Ralph Mitchell, Sr. Vice President of Marketing for People Search Media, LLC. "We can now give anyone that uses our service accurate phone number ownership information that phone records and unknown call logs cannot," Mitchell added.
Parents of young children that have cell phones rely on monthly phone statements for review of data usage and suspicious numbers that might be listed. Due to FTC laws, cell phone companies are not allowed to disclose ownership information about a third party landline or cell number without a police warrant or court ordered document. The expansion of the number of young children using cell phones continues to rise as the cost of these devices have fallen sharply in the last 5 years. Most major cell phone providers include free phones for family members in monthly plans. Parents can now use tools like the reverse cell phone lookup to know exactly who is calling their children.
Two groups of public cell phone users that are on the rise are entrepreneurs and the elderly. With more people starting a business from home, the need to have a landline phone to conduct business has decreased. The numbers of elderly citizens that use a cell phone to keep in close contact with their neighbors and children have grown in recent years. The new online phone trace service is designed to increase the safety factor for anyone that uses this helpful online service. Both free and premium searches are instantly delivered to any device with an Internet connection. More information about parent company, People Search Media, LLC, can be found by going to this link http://www.prweb.com/releases/reverse-cell-phone-lookup/phone-number-trace-online/prweb9679975.htm.
About People Search Media, LLC
People and data searches are at the core business model of People Search Media, LLC. This data company based in Omaha, Nebraska owns and operates multiple websites that make use of public and private databases of U.S. citizen information. Since starting in 2006, over 50 employees now help to locate and retrieve hard to find data including email addresses, landline and cell phone numbers, university records and other information considered confidential. As a complete information management company, People Search Media, LLC creates and manages web properties to help foster continued growth between average citizens and business owners that all benefit from the private data and additional services provided.