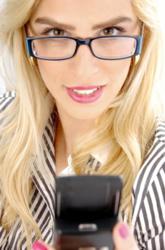 This feature is one that is unique to the CellPhoneRegistry.com website.
Danbury, CT (PRWEB) January 05, 2013
There are now millions of unlisted numbers for cell phones in the U.S. Privacy laws and opt-out notifications in some states have helped keep some numbers private. The CellPhoneRegistry.com company is now providing a way that adults can search unlisted numbers using the new reverse cell phone lookup system. The unlisted numbers that are returned through these searches contain accurate and updated information.
Data that is presented through Caller ID systems can be limited to a simple number, first or last name of an account holder. Few security features are in place to verify the owner of a phone number after account creation.
A large percentage of the public owns more than one phone and can often use different names or addresses during the account creation process. The unlisted number search tool now online supplies data using multiple search criteria to ensure accuracy.
The reports that can be generated using the unpublished search tool could help to verify phone records of phones used by children. Parents that cannot currently monitor unknown phone numbers could use this system to track down callers that call into the phone of a child. This feature is one that is unique to the CellPhoneRegistry.com website.
The preliminary search and premium search plans that are now offered are designed to provide more than one search option. The preliminary system can be used for free to ensure that a match does exist in the system. A match that is located is returned and searchers have the option to activate the premium reports to obtain more useful data. This data can include address, first name, last name, age and other identifiable information about the owner of a number.
About Cell Phone Registry
The Cell Phone Registry company opens up its database online that now holds over half a billion records for adults to use. These reverse phone search functions can be accessed from any Internet connection and provide the most updated and informative data that is allowed under current FCC guidelines. The preliminary and annual search plans that are offered provide more than one way that an adult can seek information about a cell or landline phone number. The Cell Phone Registry frequently updates its records to ensure high levels of accuracy in the information provided.