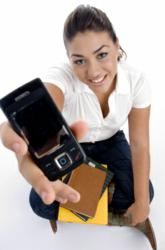 A telephone number, name or address can be entered into the search area online and all information can be displayed fast.
Baton Rouge, Louisiana (PRWEB) November 06, 2012
Mobile phone usage has now topped over 300 million U.S. users according to a 2012 study. Large portions of these users rely on prepaid phones that are available without long-term contracts. These pay-per-use phones are difficult to trace when calls are made to contract cell or landline phones. The Phone Detective website has launched a new prepaid phone number lookups search function. This new feature is designed to search a database of millions of records and supply prepaid phone ownership information discretely online. This reverse cell phone lookup function is available on this section of the Phone Detective website.
Tracking down lost friends from high school or college can be difficult due to name changes or address changes. People that lose contact with one another can face many difficulties reconnecting easily. The Phone Detective system is setup to help reconnect people with each other by using its national search functions. A telephone number, name or address can be entered into the search area online and all information can be displayed fast. This new service is an alternative to background check services or search companies that charge fees to find friends, family or relatives.
Children are a growing demographic of mobile phone users in the U.S. according to telecommunications data. The median age of children that use cell phones is now 9 years. Parents that actively monitor the usage of their children's cell phone could notice that unavailable, unlisted or strange phone numbers are listed on the monthly call log. The Phone Detective service offers an easy way for parents to search these numbers using the portions of information that is available.
The free searches that are offered through this search system are detailed and can help any person lookup a prepaid, cell or landline number free of charge. The Phone Detective company has upgraded its premium search functions to offer more detailed information for online searches. These premium searches include cell carrier information, GPS maps and other identifying information that can help someone searching a number to get detailed ownership information for nearly any U.S. phone number online.
The premium searches now offer an unlimited way to search phone numbers 365 days a year. This service was integrated to help college students, parents, elderly and public officials find numbers on a continuous basis without having to pay a premium price for each number that is searched online through the Phone Detective service.
About Phone Detective
The Phone Detective service is one of the most reliable online search tools that can give the identity or street address information for almost any phone number in the U.S. that is located inside the Phone Detective search system. As an alternative to Caller ID, this online search tool is useful for cell phones, prepaid phones, landline phones and other telecommunications devices. Millions of data records are searchable through the Phone Detective service to help anyone locate ownership information of any U.S. telephone number online.