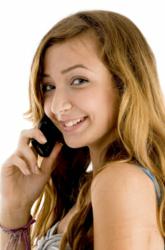 This private method of tracing offers the same methods that used to be available strictly to private investigation companies.
San Francisco, California (PRWEB) January 12, 2013
The CellPhoneRegistry.com company is one of the leaders in reverse cell phone lookup services online and has updated its most popular search feature. All searches that are now performed through the secure company database include downloadable reports. These reports can help reveal more than a simple first and last name of a phone owner. The new reporting system is now available 365 days a year online.
Phone ownership is increasing in the U.S. according to telecom data. Over 300 million active phone users now use cellular phone services. While text messaging and Internet browsing remains popular, traditional voice calls still reign supreme with many users of cell phones.
Phone scams, bullying and other forms of phone misuse can and does happen in the United States. Since some phone numbers are blocked or displayed as unknown, locating the origin of a phone call or the owner of a number has been one of the biggest challenges. The caller identification services that exist do not always have updated data. The CellPhoneRegistry.com company now supplies immediate information from multiple sources to ensure that all searches receive updated information.
The reverse lookup services are one way that adults can track the phone calls that are made by children. Adults who enter the secure online database can enter any U.S. based phone number and access the printable records. This private method of tracing offers the same methods that used to be available strictly to private investigation companies. These services are now offered to the public through annual or one-time use plans online.
Due to the recent upgrades to the service, all of the information that is now published in each public record comes with a complete guarantee. Users that search single or multiple numbers now have the full support of the company if data is inaccurate or is not returned correctly. Adults that use this new search service as an alternative to Caller ID can use the search feature with full confidence that nearly any number can be searched privately online.
About Cell Phone Registry
The Cell Phone Registry company is now one of the largest providers of reverse phone lookup services online. This company links its search data with over a half a billion phone records from U.S. based numbers. These numbers include unlisted, landline and cell numbers to provide a broader range of data to users. All of the data that is released privately online complies with FCC legislation to ensure privacy for all records. The Cell Phone Registry company frequently updates all of the records in the database and adds new records as these are obtained from private and public sources. The CellPhoneRegistry.com website is available for searches 365 days a year.