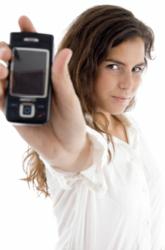 The unlimited usage of the company system provides 365 days of uninterrupted use for any number.
Seattle, Washington (PRWEB) February 16, 2013
Caller identification used to be limited and supply only a first or last name attached to a specific phone number. The Cell Phone Registry company has now launched a new detailed reports feature that is able to supply download ready reports for users. These reverse cell phone lookup reports fill in many of the gaps caller ID companies leave out.
One of the new features of the service provides immediate database access to locate a street address, former address, cell phone or landline carrier and other information easily online. The matching system now available through this company makes it easy to locate phone records for any U.S. number.
Phone records are not always updated due to a person moving, changing names or other instances. Some companies now allow a person to opt out of notifications or use of phone records data. This can result in gaps in information or incomplete records that can be common with a traditional caller identification company.
The http://www.cellphoneregistry.com website now provides both one-time and unlimited use of its national database lookups. The one-time use provides an easy report that contains helpful data to those researching phone numbers. The unlimited usage of the company system provides 365 days of uninterrupted use for any number. Reports can now be generated as many times as a person requests this information.
About Cell Phone Registry
The Cell Phone Registry company holds over one billion phone records inside of its national database that is now accessible by consumers. This company updates all of its records from multiple sources to provide one of the most trusted ways to find incomplete data not displayed through systems. With preliminary and premium searches available, the company database offers a comprehensive solution for research and verification purposes. The Cell Phone Registry guarantees all data to be accurate upon accessing the company database.