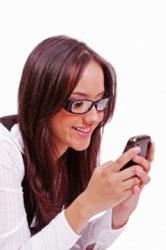 The public information that is presented is collected from multiple sources.
Seattle, Washington (PRWEB) December 15, 2012
Phone Detective has launched a new reverse cell phone number lookup tool online. This extensive database of public phone records is now searchable for adults in the U.S. Both landline and cell numbers are now included in the company database to make it simple to locate ownership information for almost any U.S. based number online through this reverse phone search tool.
Caller identification systems were released to the public for the first time in the late 1980s to help identify callers using landline telephones. These systems are still in use in the U.S. and can be helpful to those screening telephone calls.
Phone numbers that are displayed as unknown or unlisted could be harder to trace through these systems due to phone owners that opt out of mailing lists and other privacy enacted programs by telecommunications providers.
The PhoneDetective.com website is offering its new cell phone search tool to help users search its database online. The public information that is presented is collected from multiple sources. These databases do not pull consumer data like credit reports or other personal information that would be against current privacy laws.
The reverse lookup method that is now offered online can be used for landline lookups and cell number lookups. Information that can be included with a premium search could reveal current and former street address, first and last name and carrier information for a phone number. This information could be useful to someone that needs to verify this information using a discrete online method.
One of the ways that this new tool offers a difference between similar services is the unlimited search feature. Adults that plan to perform more than one search of a number could benefit from the unlimited searching that is possible through an annual plan. This can provide daily searches for any U.S. based number to help someone lookup information quickly without the need for caller identification services.
The use of this new search tool is completely guaranteed to all searchers. Phone numbers that are not found or searches that do not provide satisfactory information are covered in the guarantee that is provided with the premium annual plans now offered.
About Phone Detective
The Phone Detective company offers immediate online access to its database of cell and landline phone numbers for instant lookups online. This service is one alternative to caller identification systems that are now in use. Through the display of first name, last name and other information, users can now verify owners of almost any U.S. number.
About Marketer's Black Book
The Marketer's Black Book website was launched in 2010 to provide marketing and business generation tips online. This informative website refers business owners and entrepreneurs to top training programs, products and services that are considered useful to expand online sales and revenue.