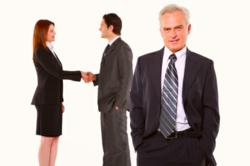 The concept of reverse engineering is one that was developed in the manufacturing industry.
Seattle, Washington (PRWEB) December 30, 2012
The MarketersBlackBook.com website has published a new guide dedicated to reverse engineering for businesses. This new strategy guide details how companies can take a closer look at the online marketing strategy used by competitors to obtain tips and tricks. The methods described in this guide are designed to help companies to boost online revenue in industries with more competition. This guide can be accessed at http://marketersblackbook.com/seo/how-to-reverse-engineer-your-competitors-seo-campaign.
The Internet search strategies of many companies has changed due in part to the search engine upgrades that have taken place online. All major search engines have made changes to the way that information is displayed to help improve user experiences online.
The concept of reverse engineering is one that was developed in the manufacturing industry to understand how products and services could be made better. The new guide published online uses the same strategies for online companies.
Most websites rank well in search engines due to a number of factors. The content, the backlinks, amount of incoming links and frequency of updates all contribute to higher rankings. A number of helpful tools are available that can help a company that is struggling to find an online audience to convert into sales. Learning what works for competing companies can be one way that an online business can succeed. The new MarketersBlackBook.com guide reveals many of the tools that are now available.
The new guides and other information that is published online are part of a series of upgrades that have taken place for the MBB website. The acquisition of other websites, online training and in-person events have all taken place this year. These new services that are offered are designed to help companies and entrepreneurs that are building new or established companies online. The expert marketing tips and strategies that are offered can now be accessed in multiple ways.
A brand new Facebook page has been created to serve as one extra form of communication online. This new page at https://www.facebook.com/marketersblackbook is now helping to deliver new announcements, discounts and other incentives that are shared with the thousands of members that now access this page. Direct interaction is possible with the MBB staff to help provide more routes of communication.
About Marketer's Black Book
The Marketer's Black Book company started in 2010 and has now grown into one of the biggest resources online for marketing tips and information. The information that is now added daily to the company website is designed to help inform and educate company owners and entrepreneurs about how to expand online. The advanced training that was added this year includes consulting and in-person live events. The Marketer's Black Book team actively participates in these new events as well as speaks regularly at top conferences in the U.S. The addition of new social media channels online has helped to broaden the reach of this marketing company online.