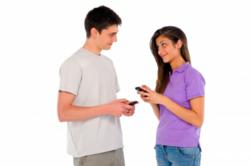 The numbers that are now located in the new mobile database include unlisted and unpublished numbers.
Seattle, WA (PRWEB) January 13, 2013
Prank phone calls can and do happen to owners of mobile phones. One company has launched a new discounted lookup service online to help combat unknown calls. The ReverseMobile.com company is discounting its annual plans to make searching easier and affordable for all users. This national database provides immediate access to millions of phone records that can be used to identify a caller online.
Caller ID databases currently hold millions of phone numbers that include cell and landline in the United States. Of these millions of numbers, some are unlisted or unpublished for various reasons. Privacy laws prevent some numbers from being displayed publicly without phone owner consent. The numbers that are now located in the new mobile database include unlisted and unpublished numbers.
Employers that use background checks to obtain information about potential hires typically pay third party companies to conduct searches. Many phone numbers are falsified on applications according to workforce statistics. The data that is now available inside the new company database complies with all current laws for distribution of phone records.
The ReverseMobile.com company is not a consumer credit reporting company and does not reveal personal information apart from what is found in public records. This information could be useful to employers although it is not a substitute for background check services.
Elderly cell phone usage is on the rise according to telecom data. Many families now use shared phone plans to help control the incoming calls to each line. Elderly phone abuse includes scams and other strategies to extract money from elderly adults. The new reverse mobile search tool can help verify and locate the origin of a call that is suspected of elderly abuse. A preliminary or premium search feature can be used to help deliver different amounts of data to use.
All users that access the company database are provided with a complete guarantee of the information provided. A person that conducts a search that returns no results is able to complete a secondary search. This guarantee is one way that the ReverseMobile.com company is helping to increase customer satisfaction through its phone records services online.
About Reverse Mobile
The Reverse Mobile company is one of few providers online that give immediate access to national public records databases in the U.S. Those that use the company system are presented with multiple ways to locate and extract the data that is revealed when searches are complete. All records comply with FCC legislation and users can print or access the data for private usage. The Reverse Mobile company frequently adds new records to its online system and these records come from multiple sources. The reverse phone lookup and additional features are accessible online 365 days each year.