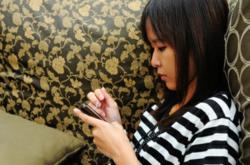 Over 300 million mobile phone users are now making calls inside the United States on a daily basis.
Green Bay, WI (PRWEB) November 11, 2012
The Phone Detective service announces a new reverse mobile phone search function on its website. This search function is now unlimited for searching U.S. based cell phones entirely online. The concept of the reverse mobile search service is to verify or locate the identity of a person that owns a U.S. cell phone number. This new unlimited search function provides daily access to unlimited number information. This can be used by individuals, families and others that search multiple numbers to discover ownership information. This unlimited search can be accessed here online.
The ability to verify mobile phone numbers is a brand new concept online. The Phone Detective service is one of the leading companies providing this discrete service. The growth in mobile phone usage has lead to this new expansion.
Over 300 million mobile phone users are now making calls inside the United States on a daily basis according to telecom industry data. One problem that is now solved by the Phone Detective service is providing the name and address information of a cell phone owner to those that search it online.
The rise in the number of reported Cyberstalking cases has been reported by news media. The majority of these instances rely on cell phone contact with men or women that are Cyberstalked online.
The Phone Detective company is one example of a service provider that is helping to defeat the number of unknown phone calls that come into mobile phones or landline phones annually. The millions of numbers that are located inside of this online system can help identify the owner of phone numbers promptly online.
The transition between landline phones and cell phone usage has taken place over the past 10 years according to industry data. The natural decline of the number of landline phone users has been one factor in the increase in the total number of cell phone users.
Children, elderly adults and families now represent portions of the millions of cell phone users. Parents with children or that care for elderly adults can now use the unlimited search feature on the Phone Detective website to lookup unlisted or unavailable numbers not found on caller identification systems.
About Phone Detective
The Phone Detective company provides a U.S. number search online to allow any person or business owner an easy way to research the owner of a phone number. The system offers an alternative to traditional caller identification systems by delivering once private information. The numbers that are searched inside of the Phone Detective database include cell numbers, landline numbers, prepaid phone numbers and toll-free numbers. This data complies with all FCC guidelines for the distribution of phone ownership information. The Phone Detective company offers these searches for free and for a premium annual fee.