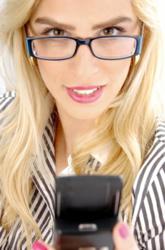 One way that home-based workers can use to verify information submitted for a job offer is to access the new reverse mobile search system online.
Hartford, CT (PRWEB) December 30, 2012
Prank phone calls, unknown numbers and harassing phone calls can be a burden to any person that owns a cell phone. The CellPhoneRegistry.com company has launched a new tool online to help adults find out who is calling from any U.S. number. This new reverse mobile phone lookup system can determine the first name, last name, street address and other identifiable information in less than one minute online.
The Caller ID network is generally offered from local phone carriers that supply phone number information when given permission by phone owners. Privacy laws have changed in many states and some consumers are now choosing to keep phone number information private. This has resulted in an increase in unpublished numbers in the U.S.
The Cell Phone Registry company is helping to solve the problem of not being able to find a number through traditional searches or outdated caller identification systems. The new database that serves the public is updated from a variety of public and private databases.
The information that is acquired is now instantly retrievable through the online database. This is designed to increase public safety through delivery this public information.
While employment background checks are often required for companies, many homeowners have hired men and women to work as independent contractors inside and outside of the home. Popular job boards like Craigslist and Backpage can often generate hundreds of responses for job postings online. One way that home-based businesses can use to verify information submitted for a job offer is to access the new reverse mobile search system online.
The information that is supplied is not to be confused with a credit reporting agency. No personal information like social security numbers or driving information is supplied through this online search system. The data is limited to what is collected by phone companies when issuing a cell phone number.
A premium plan is now available to go with the new search tool. This plan is able to provide unlimited searching for 365 days. This new annual plan provides secure access to the company database to allow men and women the opportunity to locate phone ownership information from a home computer, office computer, laptop or mobile Internet connected device.
About Cell Phone Registry
The Cell Phone Registry company offers its database of millions of phone numbers online to the public. These numbers include listed, unlisted, cellular, landline and other numbers that are acquired though national database sources. This company launched its website online in 2009 and has upgraded it services each year. The Cell Phone Registry provides secure access to its generated information from its online platform. Men and women that use this system get the option of printing reports from the records supplied or accessing the information online using any Internet connection in the U.S.