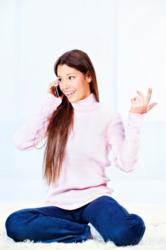 These new services provide advantages over using traditional caller identification systems.
Baltimore, Maryland (PRWEB) February 09, 2013
Caller identification systems typically provide first and last name data for callers in the United States. While this information can be useful, the millions of cell phone numbers added annually are now making it more difficult to know exactly who is calling a number. The reverse mobile phone lookup tool now online at ReverseMobile.com provides phone location information and carrier data and printable reports that can be used by adults.
Prank calls or unknown calls can happen to any phone owner with a landline or cell phone number. Some of the methods to protect phone number data have been unsuccessful. Knowing the first or last name of the caller used to be enough information to find out the origin of a phone call. The use of digital systems, number porting and new routing have complicated pinpointing the exact caller and location.
The Reverse Mobile company is one of few telecommunications databases offering direct access to a variety of data that is used to link a caller to a specific phone number. Through its mobile and landline database searches, this company provides accurate data is updated daily from sources other than phone records. The new location information and phone carrier data are two examples of the data types now available.
The upgrades to the system now include background check reports that do not require access through private investigation companies. Is this data that can reveal more useful information to adults who are researching or validating existing data. Street address, first and last name and criminal history represents some of the search volume that can be completed online. These new services provide advantages over using traditional caller identification systems and are now offered at an affordable price.
Two access plans are available to help searchers of the database use the right short or long-term strategy to acquire unlimited data. A basic search for one phone number or one background check can be completed with a single payment. Users who would like more data can use the unlimited plan for searches online. This plan now provides an unlimited 365 day access to the company database. More than one billion records now exist within the database and can be sorted or printed for later use.
About Reverse Mobile
The Reverse Mobile company gives access to adults to over billion phone records that include landline and mobile numbers. This immediate access is available to the public as an alternative to hiring a private investigator to research data. These public records are consistently updated to reflect the most accurate data currently available for phone users. The Reverse Mobile company offers easy access plans to navigate the search system to help users obtain the right amount of data for a particular number or person search. This company guarantees all data supplied meets all FCC guidelines for privacy control.