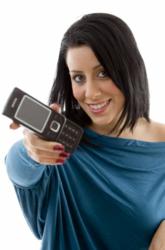 The CellPhoneRegistry.com website now holds over half a billion numbers that are available to search 365 days each year.
Seattle, Washington (PRWEB) January 16, 2013
Finding a match for an unknown caller can be a challenge for someone without a lookup service. The CellPhoneRegistry.com company has added reverse mobile phone lookup dual plans online. These plans now provide two easy ways to search any U.S. telephone number for an identification match. These plans can be accessed online and provide immediate phone records that are printable.
The use of landlines and cell phones as a form of contact continues to grow annually. While the Internet and texting remain popular, there are now a reported 300 million subscribers to phone plans in the U.S. Person-to-person communication by telephone is one way that friends, relatives or others stay in contact in the 21st century.
The new plans online are linked directly to a nationwide database of accurate phone records. These records are available from all 50 states and can reveal information that is hard to locate when conducting third party searches. The reports that are offered after a match is found in the company system used to be reserved for private investigation companies.
The CellPhoneRegistry.com website now holds over half a billion numbers that are available to search 365 days each year. As one alternative to Caller ID, this online-only system also provides unpublished and unlisted numbers. These types often complicate the discovery process when numbers cannot be found through traditional searching. The use of these unpublished and unlisted numbers complies with all FCC legislation.
The new dual plans now launched online can be accessed through the secure section of the company website. A complete guarantee is now offered with all search data to ensure that all adults making use of this service are satisfied with the results and service levels received.
About Cell Phone Registry
The Cell Phone Registry company launched online in 2009 and now holds one of the biggest databases for phone records in the United States. The access that is provided to adults through this search system complies with all personal data legislation for U.S. phone records. The integration of national search plans has helped this company to expand its searches into all 50 states. The Cell Phone Registry company guarantees all of its search data to be as accurate as possible and maintains its records through public and private sources.