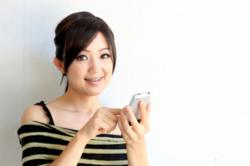 The Reverse Phone Check company now provides a way that consumers can fight back and learn the location of a caller.
San Francisco, California (PRWEB) November 24, 2012
Reverse Phone Check is offering its new service online for adults that want to research phone numbers. The new reverse mobile phone lookups can be conducted entirely online from any Internet connection. This new service searches more than 250 million mobile phone or landline phone numbers to reveal the identity of the owner.
Standard caller identification reveals a phone number if it is listed in a national database. A first or last name could be available unless a person opts out of the service. Prank calls and threatening phone calls unfortunately still exist in the U.S.
The Reverse Phone Check company now provides a way that consumers can fight back and learn the location of a caller as well as the firs, last name or street address attached to the account.
This newly designed database now includes millions of public records that are accessible from one location. It is no longer required for someone to hire a private investigator or third party search company to locate a person by a phone number search.
The Reverse Phone Check database allows a free preliminary search that can reveal the city, state and phone carrier for a searched number. Searchers that want more detailed information can pay a small annual fee to make unlimited phone lookups for an entire year. This new service is offered as an alternative to other forms of people searches conducted on the Internet.
Since publicly accessible data can reveal important information, conducting a basic background search or arrest records search might help someone searching online. A person can now perform legal searches through this non-consumer credit reporting agency since the data revealed is considered accessed from a public database.
The new online Reverse Phone Check company search tool can be accessed here at this link to start a preliminary search of nearly any U.S. landline or mobile number.
About Reverse Phone Check
The Reverse Phone Check company links public data centers with its search tool to help consumers search by a phone number online. An adult that verifies phone ownership data or basic background check information can access the reverse phone lookup database any day of the year. By offering this online service, adults now use the information that is displayed in the reports for public use to verify or correct information attached to a phone number. The Reverse Phone Check service can be used from any Internet connection in the U.S.