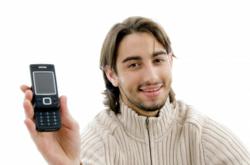 A basic caller identification company can often have incomplete data or data that has not been updated.
Albany, New York (PRWEB) January 05, 2013
The PhoneDetective.com company now offers reverse mobile phone search reports securely online. This new addition to the company services is designed to provide accurate data to those that perform online searches for phone numbers. The millions of records that are now included online can be sorted and reports can be generated to reveal phone number ownership information.
Cell phones are now used by people of all ages to communicate. From text messages to voice calls, these phones have revolutionized the communications industry. There are now hundreds of millions of active users of these phones in the United States.
The public records that are now offered for access online can be generated through the secure online search system. There are several company packages that can be selected to allow a user to choose the right search function that is appropriate for research or discovery of data.
While employers generally use employment background checks to verify data, average people have few options available. Creating social media accounts, corresponding online and receiving unknown email messages all carry a certain level of risk.
The data that is collected and inserted in the database records by Phone Detective is updated constantly. This private and public data is used to provide information that other systems can leave out. A basic caller identification company can often have incomplete data or data that has not been updated after a person changes an address, name or other identifiable record.
The new reports feature can be used with the annual plans that are offered. These search plans provide an unlimited search feature. Numbers that are U.S. based can be searched in any amount for the duration of the plan. This new annual plan is offered as one way that a person performing research can privately access information about a cell phone number retrieved from a call or text message.
About Phone Detective
The Phone Detective company now provides instant access to its databases online for adults to use. The upgrades to this company now include hundreds of millions of public phone records. These records include cell phone and landline number data to provide a comprehensive search system online. The Phone Detective company was one of the first to offer the reverse phone lookup service in 2009. Adults who access the company system now access the data from all 50 states.