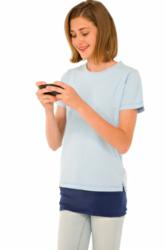 An estimated one billion cell phones have been sold in the U.S.
Danbury, Connecticut (PRWEB) December 29, 2012
A brand new reverse mobile phone search system is now included online courtesy of the Cell Phone Registry company. This new feature is designed to provide instant and secure access to millions of mobile phone numbers. A reverse number lookup can be completed in under one minute and could reveal detailed information about the owner of a domestic number.
An estimated one billion cell phones have been sold in the U.S. and many of these are smartphones. These phone types make it possible to access information with the help of a mobile web browser. While applications do exist for number tracing, a phone user that has opted out of privacy sharing through a mobile provider can make a number private.
It is this privacy rule that is helping the Cell Phone Registry company to provide lookup services to more searchers online. Through public and private sources, the numbers that are added to the company database are updated constantly. This ensures that if a person has received a new number it could be updated faster than through traditional Caller ID services.
The new mobile phone lookup system can be accessed in two ways. The first way is the preliminary way that offers a free search of cellular and landline numbers. The system returns a match and an offer to purchase a one-time use report.
The second way is with a premium plan. A 365-day annual search plan is one of the cost effective ways to perform unlimited searches on a daily basis for one year. Adults that plan to search more than one number could benefit from this new service online.
About Cell Phone Registry
The Cell Phone Registry company now offers its database of millions of phone records to the public through an online search system. The telephone numbers that are offered can be used to review, verify and research the identity information of the phone owner. The reports now available can include first name, last name, street address, former address and other data. The Cell Phone Registry now provides one of the largest directories online that can be used for private lookups. This non-consumer credit reporting information includes public records from all 50 states.