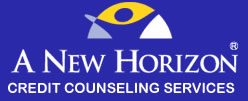 Fort Lauderdale, FL (Vocus/PRWEB) February 16, 2011
Over 30,000 homeowners with reverse mortgages in the United States are now in "technical foreclosure." Reverse mortgages, which allow seniors over 62 years of age to remove equity from their homes, have come under renewed scrutiny as a result. In a 2010 study conducted by A New Horizon Credit Counseling, a nonprofit credit counseling firm, it was observed that reverse mortgages have worsened the financial woes of an increasing number of clients seeking help.
Steven Stark, Chief Operating Officer of A New Horizon Credit Counseling, explains that "although a reverse mortgage permits a homeowner to withdraw equity value from their house through payments by the bank, many seniors first obtain reverse mortgages because they're struggling with their finances." Although seniors with reverse mortgages do not make payments on their loans, they can face "technical foreclosure" when financial difficulties cause them to fall behind on paying their property insurance premiums or property taxes. In Florida, where property insurance rates have skyrocketed, up to 8% of homeowners with reverse mortgages are now delinquent.
Experts believe that the high delinquency rate may be the result of consumers choosing reverse mortgages as a method of combating mounting debt. "Many seniors see the idea of releasing equity from their homes through reverse mortgages as a last resort to pay medical bills or credit card debt," says Stark.
Delinquent homeowners with reverse mortgages have not yet been foreclosed on, but industry experts warn that banks may be considering it. Stark encourages senior citizens facing financial struggles to contact a nonprofit credit counseling organization before falling behind in their property taxes or insurance. "Many people don't realize that credit counseling and debt management programs can really help them budget their finances and pay off their debt before it spirals out of control," says Stark, "but it's crucial that people act sooner rather than later."
A New Horizon Credit Counseling Services is a nonprofit credit counseling organization that has been helping consumers since 1978. For more information about their programs, contact 1-800-556-1548. They can also be found on the web at http://www.anewhorizon.org, or reached via email at slieberman(at)anewhorizon(dot)org
###