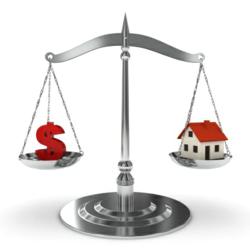 Los Angeles, Ca (PRWEB) January 16, 2013
For homeowners age sixty-two and above considering financing plans, Red Blue Realty offers tips and information about reverse mortgages.
A reverse mortgage allows older homeowners to make use of the equity in their home without selling the property. The amount available for them to borrow depends upon their age, the equity in the home, and the current interest rate.
Red Blue Realty notes that money from reverse mortgages can be received in a number of ways, including a lump sum, a monthly payment, or a credit line. Combining these options is also allowed. While there aren't any monthly payments, unlike a conventional mortgage, the balance and interest of the loan both accrue over time.
Then, when the borrower dies or moves away, the property is sold, and the sales proceeds are used to pay the loan balance.
Reverse mortgages have a requirement that homeowners receive reverse mortgage counseling before taking on this type of loan. Reverse mortgage fees have lessened recently; but other alternatives may still work better, such as home equity loans, or selling and moving to a smaller property.
Homeowners who choose a reverse mortgage option can stay in their own home while receiving money from the property's equity. The amount of the loan they can receive depends on the home value: it must not exceed it. Red Blue Realty notes that after the property is sold, should the sale proceeds be less than the amount of the loan due, the FHA will cover the gap.
Most reverse mortgages are insured by the U.S. Department of Housing and Urban Development, the FHA, and the Home Equity Conversion Mortgage program. In the Los Angeles real estate market, HECM reverse mortgage loans are the most economical.
Only first mortgage's qualify for a HECM loan. However, it can be used to pay off any existing mortgages, including a second mortgage. Borrowers will not make payments on principal or interest during their lifetimes, which is one of the reverse mortgages best features.
While the loan can be repaid during it's course, a homeowner cannot leave this primary residence for more than a year, and the property cannot show any signs of deterioration. Homeowners can't get behind or default on either insurance or property taxes.
To qualify for the loan, a homeowner doesn't need to verify income, credit, or employment information.
Instead, the principal amount allowed to a homeowner, is based on a formula that takes into consideration:

the youngest homeowner's age (62 or above)
appraised property value
amount owed on existing liens
maximum Federal Home Loan Mortgage act loan limit
Interest rate
The properties available for such a loan include single family and homes with no more than four units in them, with one owner-occupied, condominiums, mobile and manufactured properties, can. There's no limit on loan amounts other than HECM's national loan limit of $625,500.
Red Blue Realty's information about reverse mortgages indicates that the greatest payout is achieved due to:
-the older the borrower's age
-the lowest current interest rate
-the highest home value up to $625,000.
Reviewing detailed information about reverse mortgages with a qualified lender is the first step to successfully acquiring such a loan. Older homeowners should thoroughly plan out their long-term goals before taking on such initiative. Red Blue Realty can help homeowners decide if a reverse mortgage is right for them.
Website: http://www.redbluerealty.com
Email: Contact(at)redbluerealty(dot)com
Phone Number: 1-(855) 66-RBREALTY or 1-(855) 667-2732