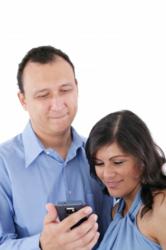 The new database online is helping to provide an extra level of security for phone users.
San Francisco, California (PRWEB) January 09, 2013
Looking up a phone number is now easier online thanks to the Cell Phone Registry. This company has added its reverse number lookup for cell phones online. This system is meant for adult use and is not a substitute for employer background checks. The phone records now available for searching include 500 million records to help someone locate or verify the owner of a U.S. based cell phone.
Caller identification is a technology that debuted in the early 1980s as one way that a caller could identify the origin of a phone number. While landline phone usage is decreasing in use, the use of mobile phones as the sole form of contact for adults is increasing. The new database online is helping to provide an extra level of security for phone users.
One of the ways that this new system is used is to verify a name, street address and other information about a caller. The registry system is linked to more than one national database of numbers. These numbers are taken from different sources to ensure the accuracy of the data displayed after searches are complete.
The CellPhoneRegistry.com company is one of the first online to offer these in-depth searches apart from hiring a private investigator. Some of the data this included in reports can include full first and last names, former mailing address, current mailing address and approximate phone carrier data. This information could be a powerful resource to someone that is trying to locate the origin of a call and the owner of a phone number.
About Cell Phone Registry
The Cell Phone Registry provides immediate and secure access to its growing national database of cell and landline numbers in the U.S. The private access that is granted to adults through this network is designed to provide instant phone ownership information through public records. The data is supplied from multiple sources and millions of the numbers that are included in the records are from unlisted sources. The Cell Phone Registry constantly updates the company database to ensure that every user of the system is able to find the data that is applicable to U.S. based phone numbers.