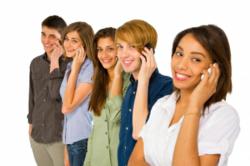 Some numbers are blocked from being displayed on traditional Caller ID networks.
Raleigh, North Carolina (PRWEB) November 09, 2012
Reverse phone lookup company, Phone Detective, has launched its new website for phone searches online. This new online portal is designed for consumers and for businesses to search any U.S. phone number. The concept of the reverse phone lookup system is helping to provide more data to searchers that used to be private. This new website and technology upgrade is designed to provide faster searches and more accurate phone number information online.
Millions of phone numbers are now inside of the Phone Detective search system. There are over 300 million cell phone users in the United States and millions more than have unlisted landline phone numbers. One of the upgrades to the new Phone Detective website includes more access to landline numbers that do not show up on Caller ID systems. Some numbers are blocked from being displayed on traditional Caller ID networks.
The reverse phone lookups that are now offered online provide two types of searches. The first type is known as a free search. This provides basic phone number, city and state information for searchers that lookup numbers for general usage. The second type is a premium search. For a one-time annual fee, searchers can lookup unlimited numbers for 365 days. This extended service is able to offer GPS information, phone carrier information and other details normally reserved in expensive data databases.
The redesign of the Phone Detective website and service is now helping families, individuals and business owners that conduct searches for various phone numbers. Social media integration is one way that this service is now being used. Contact made through social media websites can be verified by phone numbers. This safety feature can be accessed to help prevent fraud or other misuse of someone's information online.
The Phone Detective company provides a guarantee for the information presented as well as the users that search the system. Data can be deleted if someone chooses to notify the company if they do not want it displayed to the public. The premium reverse phone lookups are now guaranteed and can be refunded if searchers are not satisfied with the information displayed.
A recent news article about these features is available here http://www.seattlepi.com/business/press-releases/article/Reverse-Cell-Phone-Lookup-Service-Provider-is-3692257.php.
About Phone Detective
The Phone Detective service is one of few online that connect a data management company database and phone records together. Instant phone lookups are offered for almost any number in the United States. The free and premium searches that are now offered through this telecommunications company are accessible 365 days a year. The Phone Detective company routinely upgrades is number database with new numbers for landline, cell and prepaid phone numbers that are used in the United States.