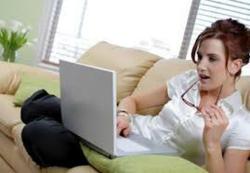 Over a billion names, phone numbers, email addresses, court records and marriage records and sex offender records available to the public online.
Ft. Worth, Texas (PRWEB) August 05, 2012
Reverse phone lookup and background check company is now helping citizens to stay safe regardless of their location in the world. Data management company, Background Reports 360, is making its database of over a billion names, phone numbers, email addresses, court records and marriage records and sex offender records available to the public online. This data can be accessed through the new online interface and all basic reverse phone lookup reports are offered free of charge. This service is designed to help anyone research the background information and contact information of any person in a matter of seconds.
The public accessibility of online dating and social media websites now makes it easy for people to meet that live in different locations. One of the benefits of these websites is the ability to correspond with new people instantly. A drawback to meeting people in a virtual setting is the safety risks that could be involved. While companies have included simple verification of user accounts, there is no way to know if the information that two people are sharing with each other is correct without third party verification.
The ability for any citizen to do a free reverse phone lookup or background search in seconds is one way that security risks could be lessened or even eliminated online.
The elderly population now has the ability to use private mobile phones that are specially designed for instant contact with family members. These services come at a reduced price and can often help bring peace of mind that loved ones are out of harms way in the daytime or evening hours. Telephone scams are one way that criminal activity can reach elderly people that are now using mobile phones. The average mobile phone number is not listed by cell carriers, but it is accessible to data companies that follow FCC laws of sharing information. A family member with an elderly loved one can utilize a reverse phone lookup to quickly determine any number that is not listed in any telephone directory.
Employers often rely on background checks before hiring new employees to work in specific company departments. Not all background search companies use the same private databases that supply personal information. It has been reported in recent news reports that some employees with backgrounds of committing criminal acts are using false information to obtain employment.
The powerful database now publicly available by Background Reports 360 includes access to every major database of consumer information available. A company can pull up reports using a variety of data including driver's license number, current and former street address, property records, divorce records and other key information to validate the identity of an employee or temporary worker.
About Background Reports 360
Background Reports 360 is a subsidiary of a leading data management firm that includes over one billion private records of citizens in U.S. and foreign countries. The reverse phone number and background search reports that are provided help anyone to verify once privately held data. All of the reports and information conform to FCC regulations regarding consumer credit laws and statutes in all 50 states. The Background Reports 360 website is one of the first of its kind to offer instant information within seconds of using key pieces of data to do a public and private records search online.