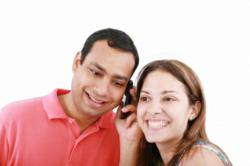 Premium reverse phone searches are now available for users that want more detailed information.
West Chester, Ohio (PRWEB) November 10, 2012
Phone Detective, reverse phone lookup company, is now providing free unlimited searches for basic number searches. This new feature is designed to let any person search any U.S. number entirely online. The data that is revealed provides simple ownership information for a phone number included in the Phone Detective database. These new free searches are available at this link and can be conducted 365 days a year.
Apart from Caller ID, many people have few resources to find out the identity of a person that calls into a landline or cell phone. One drawback to caller identification systems is that many unlisted phone numbers are not included or displayed. This information is not included inside of the average offline Caller ID company. The Phone Detective company database includes millions of U.S. numbers to help the average person find a number quickly.
Elderly cell phone usage has climbed in the past 10 years according to telecom research. The growing numbers of elderly people that are now using cell phones for emergencies and general contact with family members is one reason why free searches are now offered on the Phone Detective website.
One difference between the phone lookup service that Phone Detective offers and others is the type of numbers that can be searched. Some services provide landline services or contract cell phone number lookup services. One area that is growing is no contract cell phones. These prepaid numbers can now be searched inside of the online search function of the Phone Detective reverse phone service.
Premium reverse phone searches are now available for users that want more detailed information. The Phone Detective service is providing a small annual fee premium service that includes more than simple first and last name phone ownership information. The additions of GPS location, cell phone company networks and other advanced information is now available online.
About Phone Detective
The Phone Detective service is part of a data management company that locates U.S. based phone numbers and information for domestic users. The creation of this online tool has helped men and women across the United States to get instant access to cell, prepaid and landline phone number ownership information. The Phone Detective service provides a simpler alternative to Caller ID systems and can be used from any Internet connected device. Instant reports are generated online that can be printed or shared easily. All of the data inside of the company database complies with FCC regulations for user privacy.